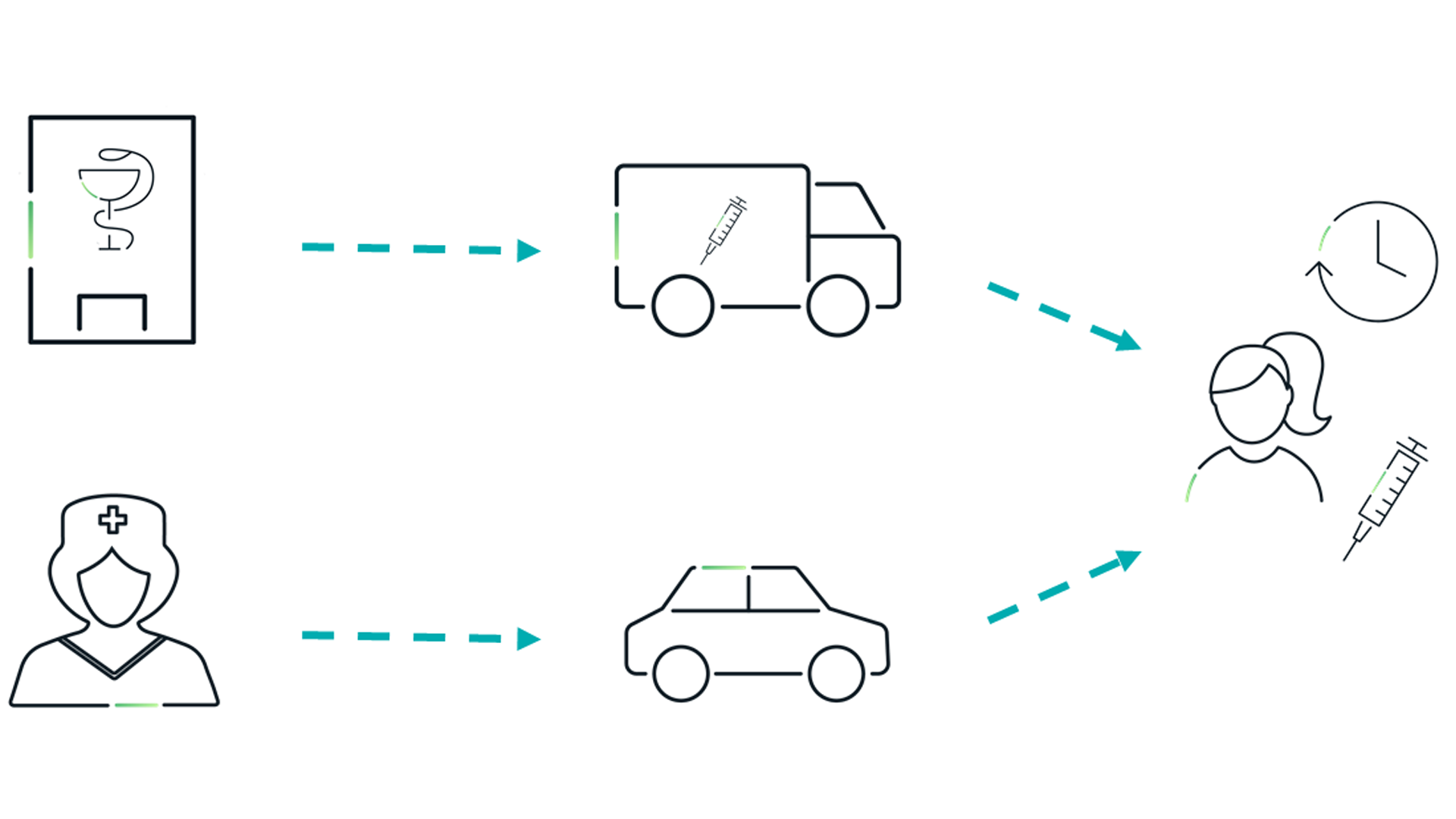 The Challenge
One of the leading home nursing providers in the DACH-region faced the challenge of transporting and storing temperature-sensitive medication. Their nurses had to carry cold chain requiring medicines for a whole day, administering these drugs to up to 8 patients a shift.
They found a workaround for their problem by installing pharma fridges at the nurse's homes to store the medication and converting the nurse's private cars by installing in-build refrigerators in the trunks in addition to extra car batteries to assure a proper energy supply.
The nurses had to track the temperature with an external data logger in the fridges and between transportation of the medication from the refrigerator to the car and from the vehicle to the patient. This resulted in additional paperwork to ensure and archive the temperature of the pharmaceuticals in addition to the paperwork for the administration itself.
The existing process intervenes in the private life of the company's staff and creates additional work in the form of bureaucracy, which keeps the nurses from their proper work: Helping people.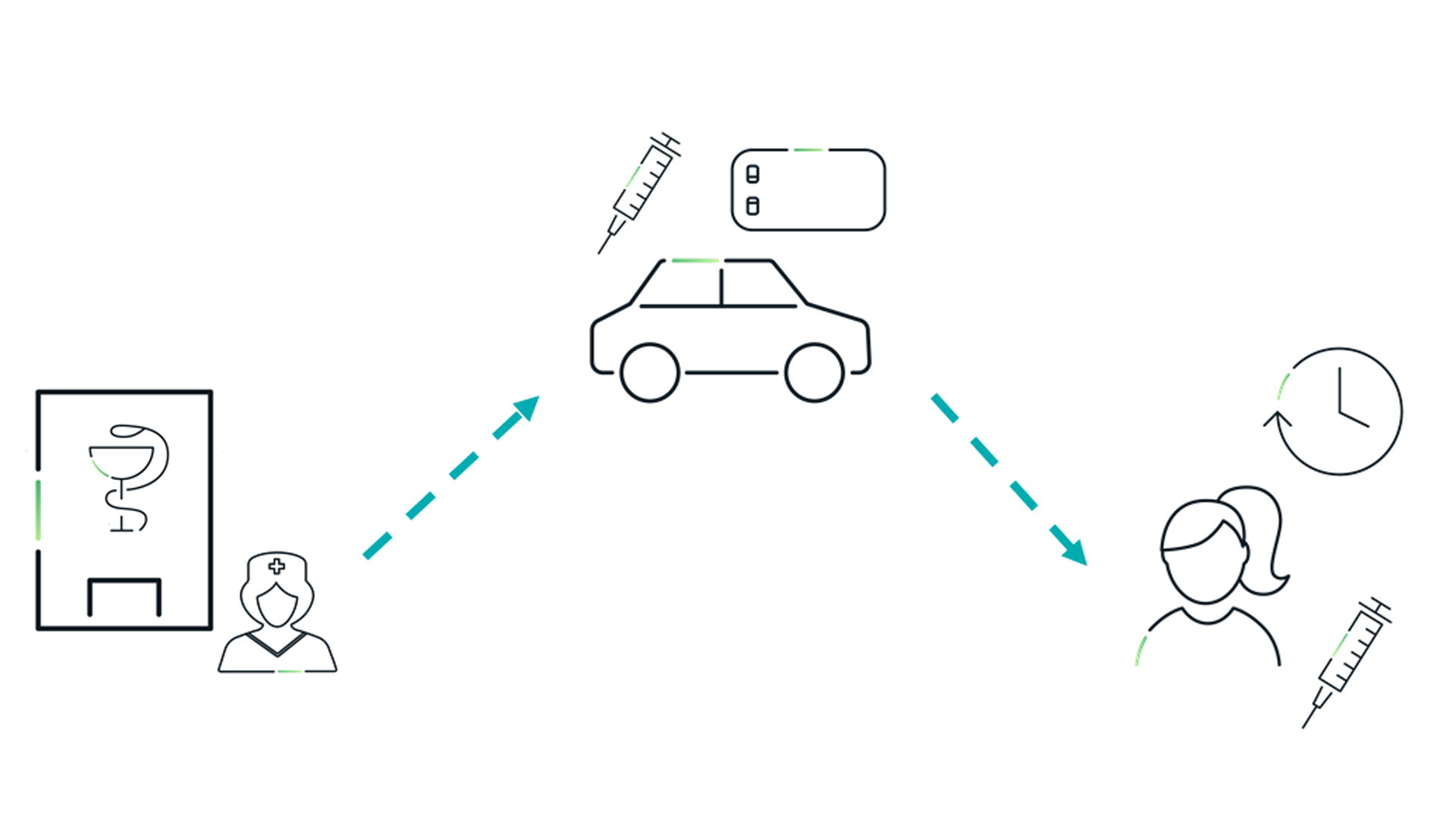 The Solution
Together with Tec4med, the company created a new way of storing and transporting temperature-sensitive medication. As a first step, every nurse received a NelumBox to securely carry the medicine throughout the day without having to convert their private car. NelumBox can charge connected to the cigarette lighter socket thanks to 12Volt. Nonetheless, most nurses did not require an external power source at all, since the NelumBox provided proper battery supply lasting for the whole day. 
Also, the Tec4Cloud automated the complete bookkeeping, by automatically creating temperature reports, which lets the nurses focus on their primary task again. On top, the loss of products could be minimized thanks to real-time alerts on the device and via the Tec4Cloud. 
Furthermore
As a next step, the company thinks about giving each of their customers a NelumBox to store the medication securely at the patient's home. In which case, the nurses do not have to store the medicine at their private homes instead of picking it up at the company's headquarter or pharmacy delivering it once a month to the patient and store it there. Thanks to the electronic lock, the patient has no access to the medication, and the nurse can open the NelumBox with her access card for the administration.
In the future, more self-administering smart devices will go to the market, which enables patients to safely self-administer the medication. NelumBox can connect to these smart devices, not only storing the temperature-sensitive medication but also track the correct adherence.
NelumBox
Discover new and innovative ways of providing the best quality of home care, improving the quality of your service while cutting costs, and adding value at the same time.
Increase flexibility

Decrease bureaucracy

Improve the quality of your service

Digitalize & automize processes

Significantly cut costs