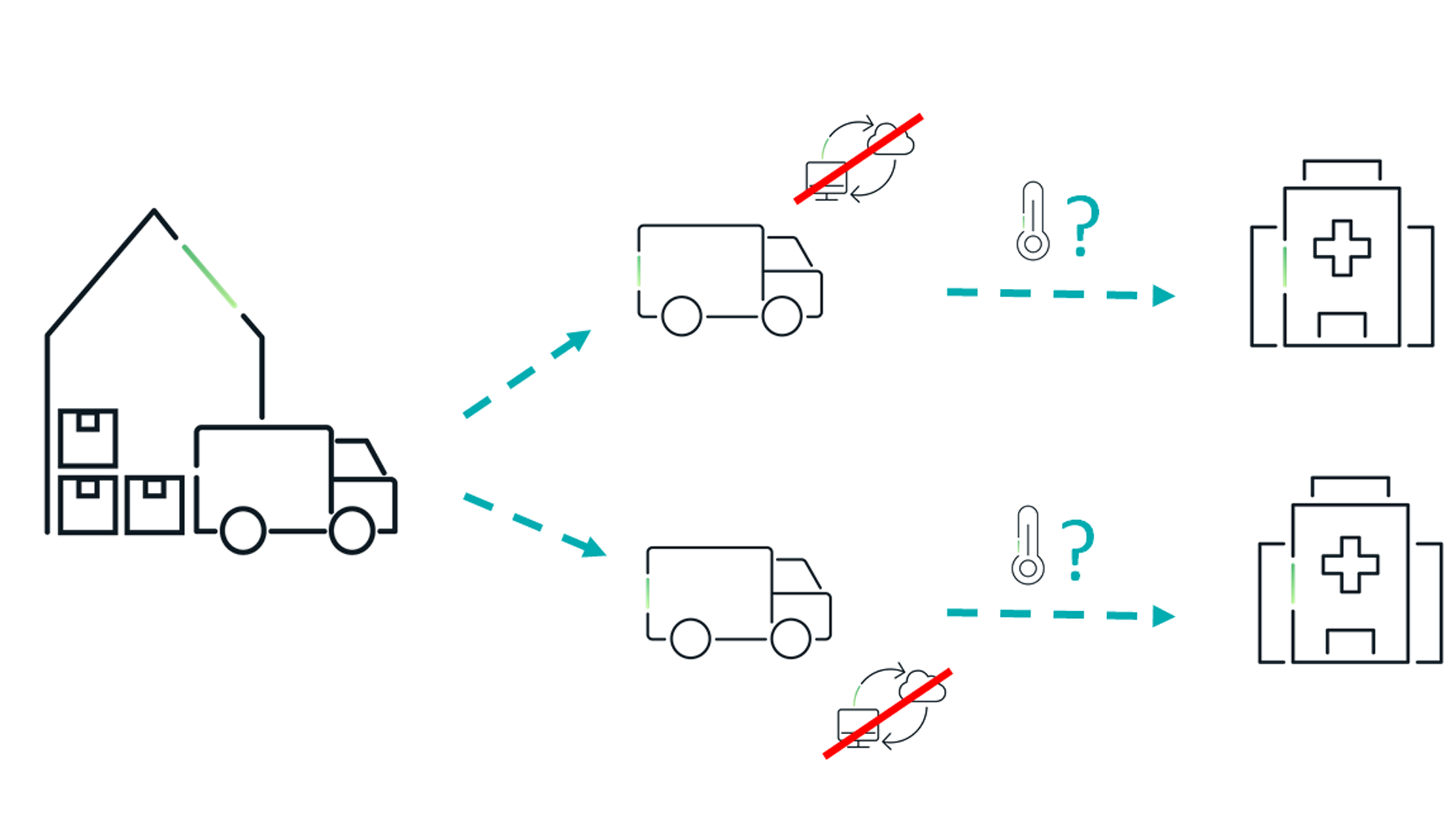 The Challenge
To ensure quality control and improve the overall monitoring process for their clinical trial logistics, a clinical research organization (CRO) was looking for a cost-efficient and sustainable real-time tracking solution. The CRO demanded a tracking solution for temperature and shock on a box- rather than a pallet-level. It was the CRO's goal to improve its logistic-processes by implementing a just-in-time approach to save costs and simplify workflows. 
Their existing real-time tracking solution was not capable of saving data points during the loss of connection, which is why they required a second data monitoring device in the form of a standard USB data logger. Having these two sperate data monitoring solutions resulted in not only additional costs but also an extra effort to extract the data, compare and analyze them.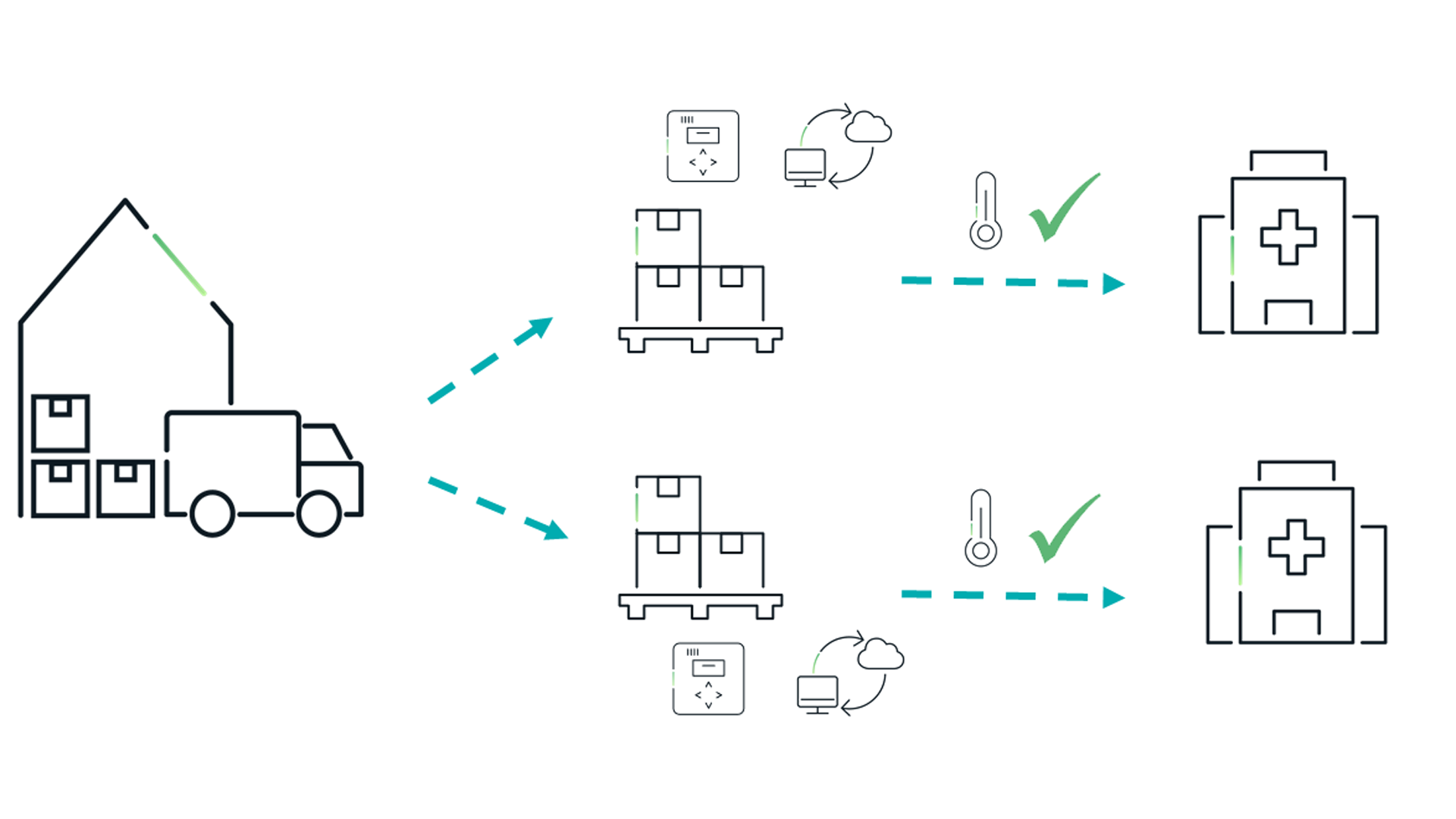 The Solution
With the SmartHub and SmartBeacon, we were able to solve all the challenges and provided additional benefits on top. To cut costs, we implemented only one SmartHub per pallet, which connects to every SmartBeacon placed at the inside of every box. On the one hand, the SmartHub is used as the real-time tracking device monitoring the outside parameters, on the other hand, as a gateway to the Tec4Cloud, gathering all real-time information from the SmartBeacons and sending them securely to Tec4Cloud. 
In cases where the cellular connection of the SmartHub fails, the SmartBeacons and the SmartHub store their data on their internal memory and send them to the Tec4Cloud as soon as they reconnect. In combination with automated temperature alerts, we can intervene each shipment in the case of any critical situation in real-time. On top, the automated transport reports help our client to minimize the workload for reporting and compliance while saving costs and time by permanently improving workflows. 
Furthermore
For full supply chain automation, the SmartHub and SmartBeacon can also be used for tracking all incoming and outgoing goods automatically. Therefore, a SmartHub is installed at the loading zone of any logistic center or warehouse. This way, all passing SmartBeacons can be read-out autonomously, and defined trigger points update the overall shipment status. 
SmartBeacons that are leaving the warehouse trigger events such as "Shipment started," whereas SmartBeacons, that are entering geo-fencing-zones of the final address trigger "Shipment completed." All transport reports are sent and updated automatically and stored at the Tec4Cloud to match full GDP compliance. 
SmartHub & SmartBeacon
Bring your logistics and supply chain management to the next level.
The SmartHub introduces a new level of quality to your real-time tracking by digitalizing and automating your supply chain, warehouse, and fleet.
Improved real-time tracking
Automate processes
Fully digitalize supply chains
Access control for safety-relevant shipments
Integration for Tec4Cloud