Monitoring temperature, humidity, GPS, Light & Shock
Data logger for logistics, cold chain & pharmaceuticals.
---
Ensure safe monitoring of your products in real time! Reliably record temperature, humidity, shock, and GPS data with the Tec4med cold chain loggers. Save time by automatically reading and documenting/archiving the data in real-time. Ideal for cold chain and pharmaceutical products.
Contact us!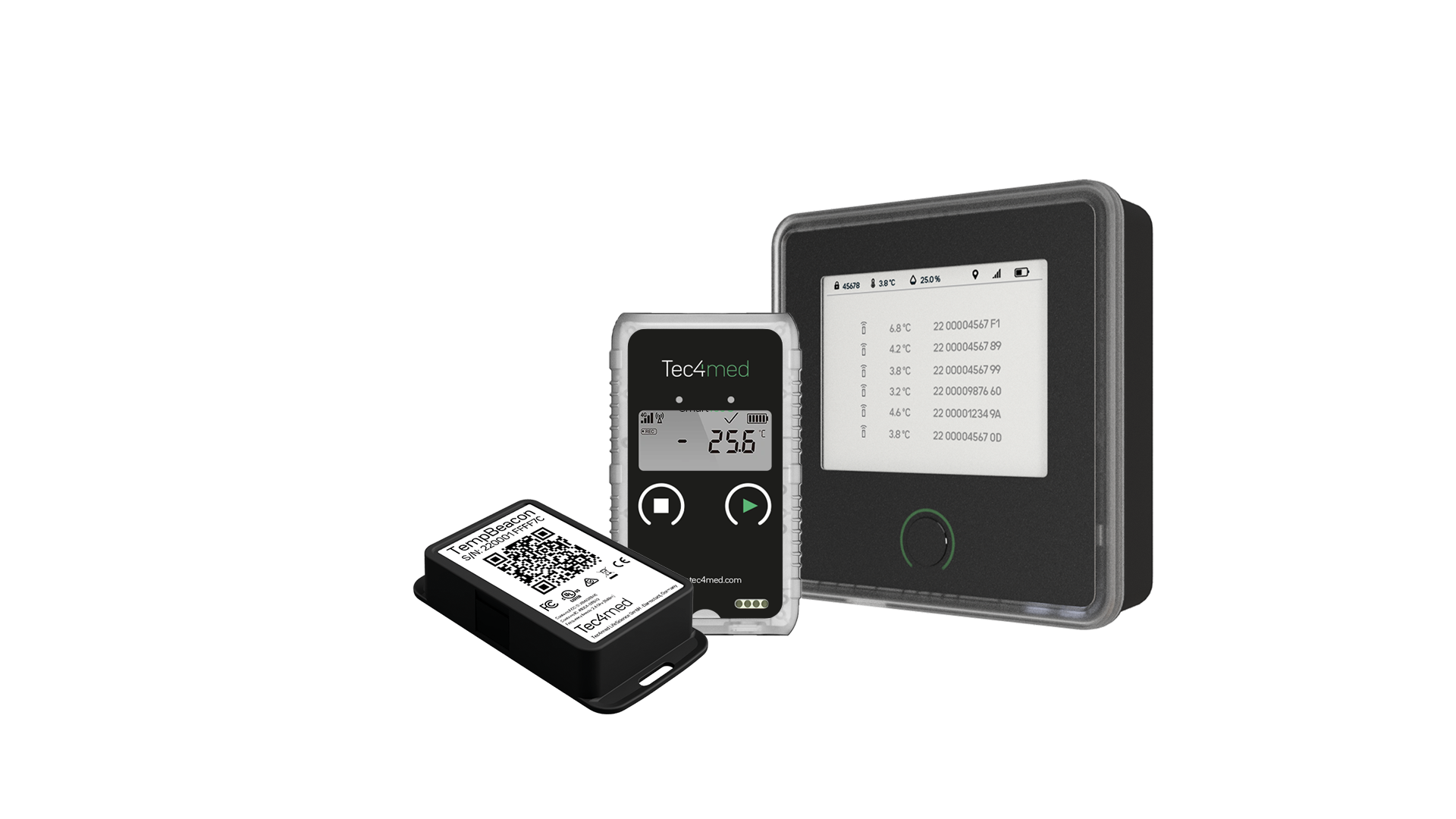 Our data logger temperature, humidity, GPS ensure the integrity of your products
The cold chain loggers are manufactured for pharma requirements and hold all current certificates of conformity e.g. GxP, ISO/IEC 17025. Benefit from the reliable recording of vibration, shock, temperature and humidity data as needed.
The pharmaceutical data loggers offer you the possibility to record climate values permanently and/or only when exceeding or falling below specified temperature ranges. In addition, manual readout via USB is no longer necessary, thanks to Bluetooth (BLE), and real-time readout via 5G connection. At any time, worldwide!
Use the cold chain logger also multiple times for different transports or over longer periods at the same location (battery life > 1 year), without the need for traceability. The pharmaceutical data logger is protected against splash water in a robust ABS housing with protection class IP 55 and a membrane at the housing opening.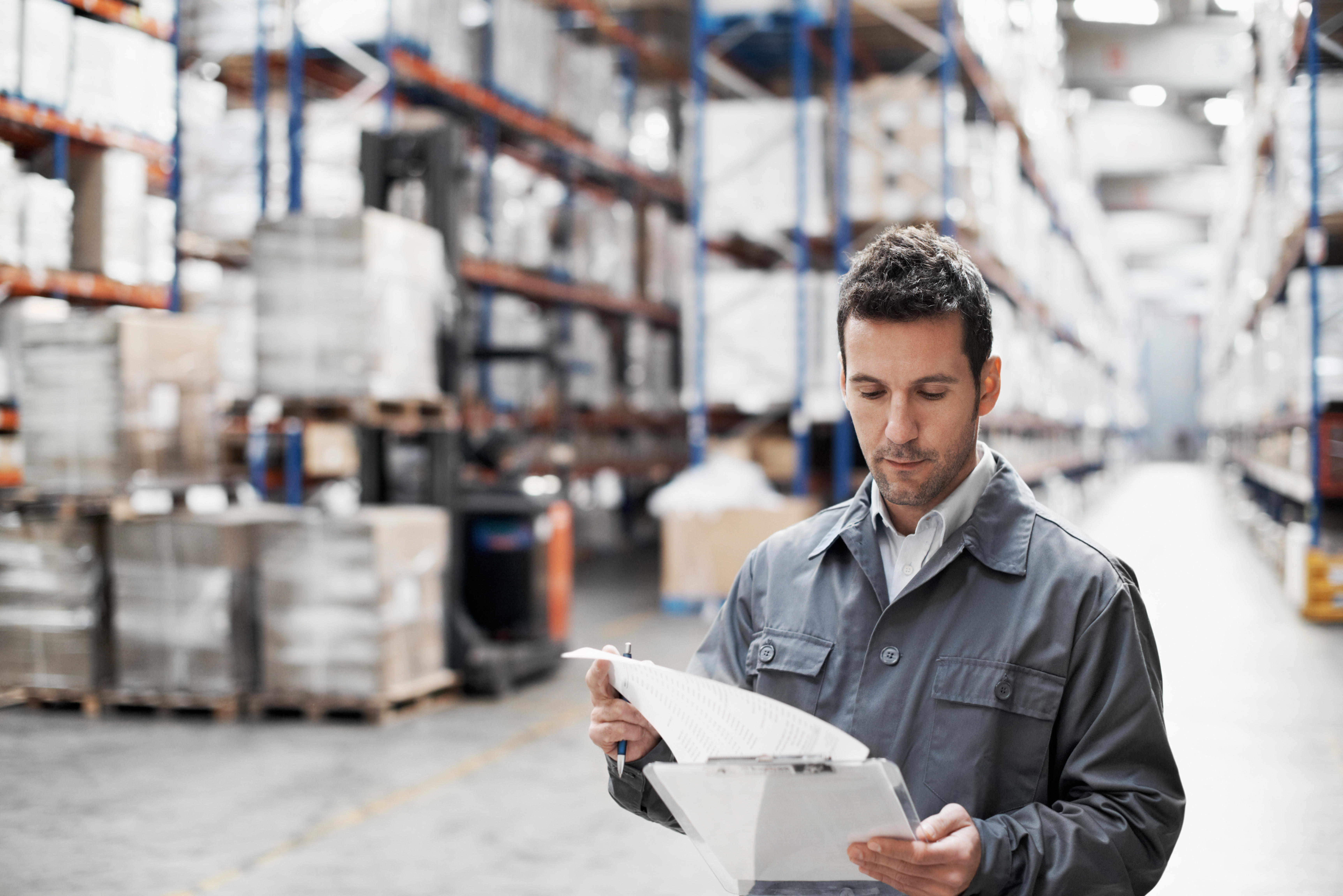 How to read the cold chain data logger temperature, humidity, GPS in a few seconds:
As shown in the video: Scan the QR code on the TempBeacon pharmaceutical data logger and get the currently measured data after a few seconds.
The QR code can also be printed out and scanned. For example, it can be attached as a label to surfaces or transport boxes. As long as the corresponding TempBeacon is within the Bluetooth range of your smartphone, it can be read remotely.
SmartHub can also serve as a gateway for multiple loggers and upload their data to the cloud in real-time. SmartTag, on the other hand, is the real-time solution for shipments in logistics and makes it easy to track individual shipments worldwide.
TempBeacon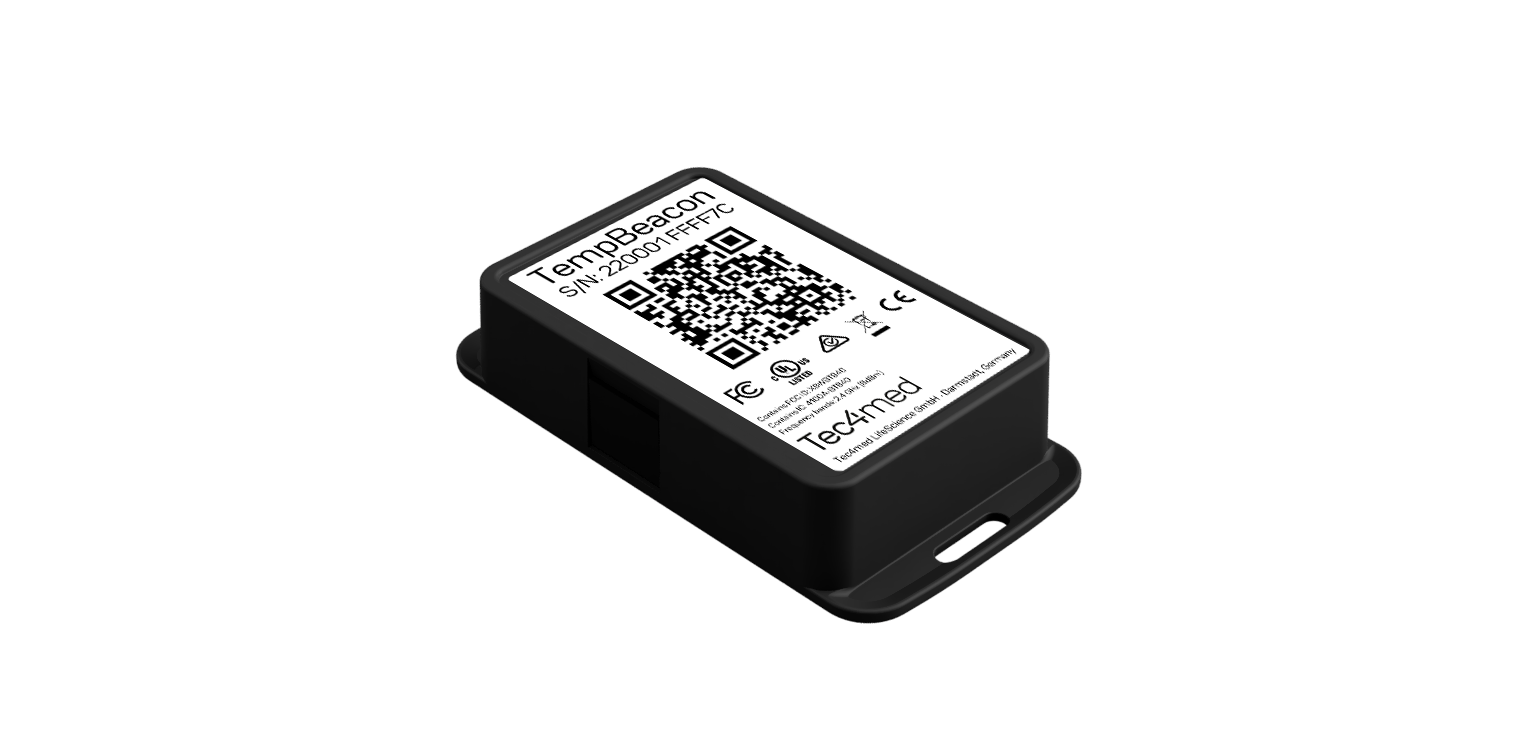 TempBeacon
Tracking:
temperature, humidity
Runtime battery:
> 1 year
Conformity:
calibrated for GDP, GxP, ISO/IEC 17025
SmartTag & SmartHub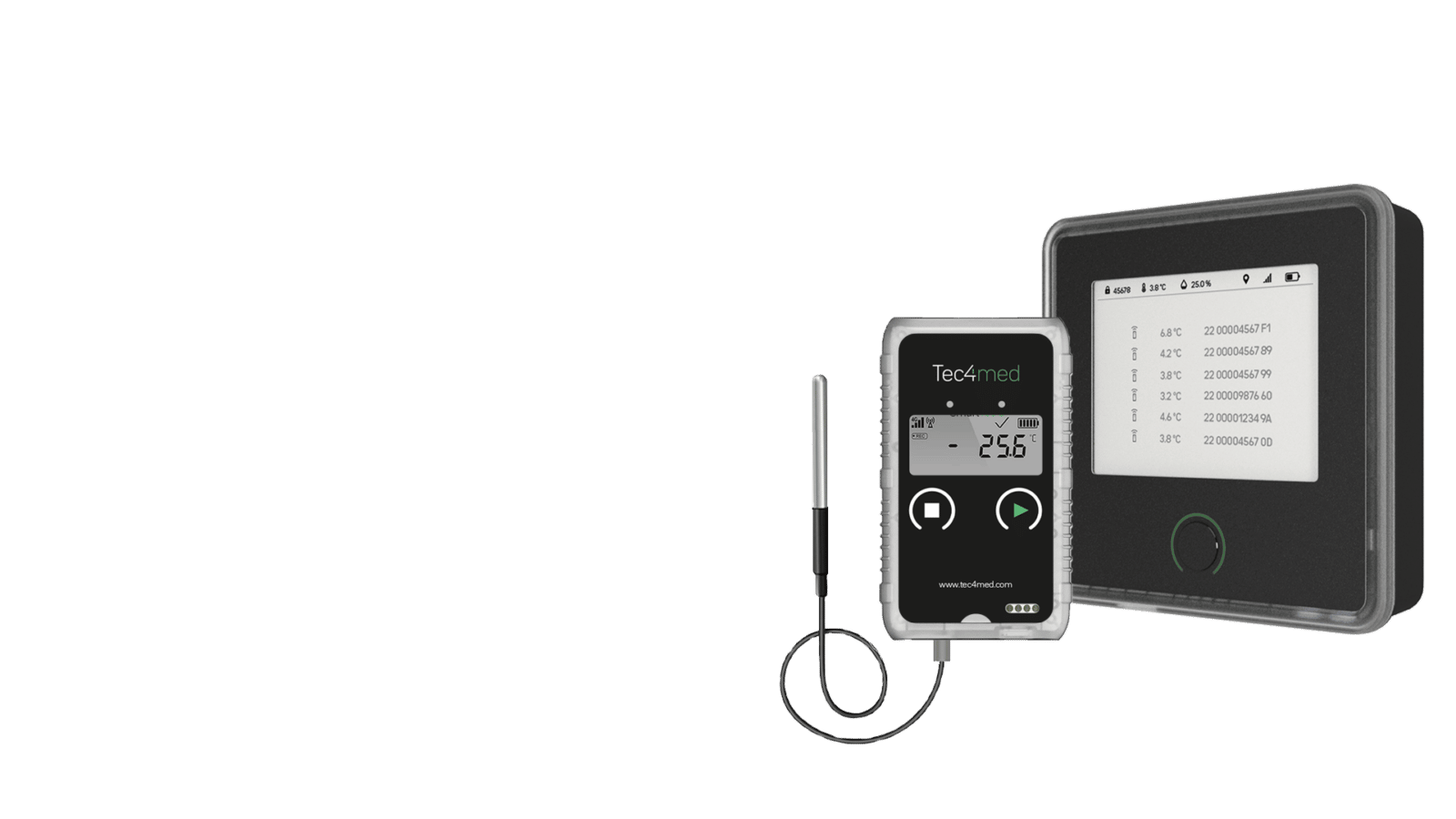 SmartTag & SmartHub
Real-time tracking:
temperature, humidity
Real-time tracking:
GPS, shock, light
Runtime battery:
up to 120 days - rechargeable
Conformity:
calibrated for GDP, GxP, ISO/IEC 17025
Tec4Cloud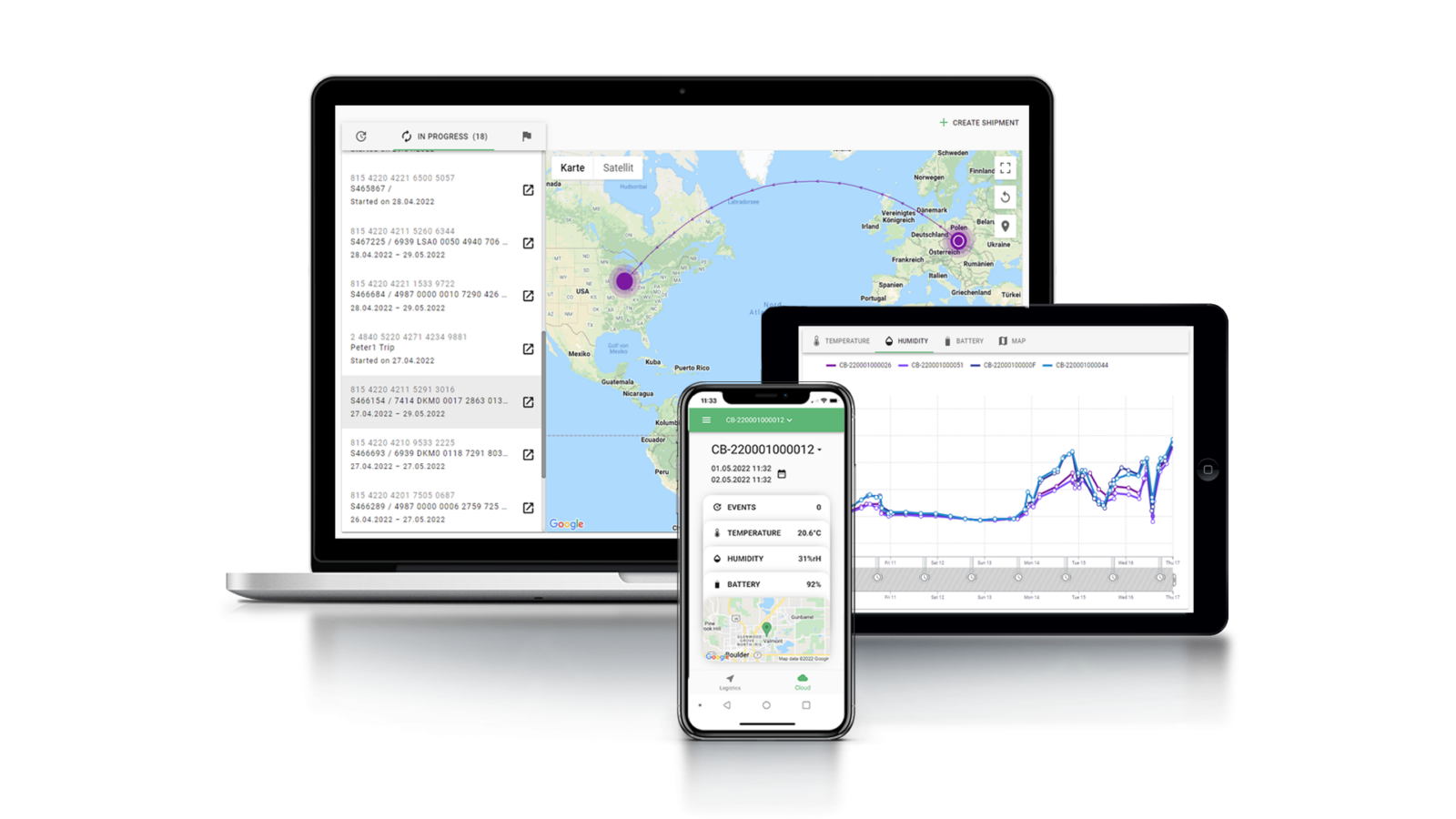 Tec4Cloud
Automatically read-out
the TempBeacons
Automated data upload
to the cloud
Real-time monitoring
of the relevant data
Archive function
for quality management and protocols
Alarm function
for unexpected data deviations
Quality and compliance are in our DNA
Tec4med Lifescience GmbH is an established company from the Rhein-Main area with headquarters in Darmstadt. With the development of security monitoring solutions for the pharmaceutical & logistics industry, we offer you supply chain transparency and product safety as well as security and certainty in highly validated, compliant solutions.
From development to manufacturing, to quality control; all Tec4med products are made in Germany and are developed and manufactured according to the standards DIN EN 13485 and FDA 21 CFR Part 820 as a medical device manufacturer. The security of your data is also guaranteed by the server location in Germany and the latest encryption technology.
We offer every customer complete training and introduction to the simple use of our products with a satisfaction guarantee. In addition, you can contact us at any time with questions or problems via our customer support. Quality is embedded in every single process at Tec4med, while we develop, test, and provide you with robust, compliant monitoring solutions.
Individual consultation for your specific application is a matter of course for us, contact us!