SmartHub - Warehouse Temperature Monitoring as a Service
---
Real-time warehouse temperature monitoring for regulatory compliance with BRC, GMP, and MHRA. Completely wireless for a simple and easy configuration and data retrieval. Ideal for warehouses and storage rooms in the pharmaceutical industry.
Learn more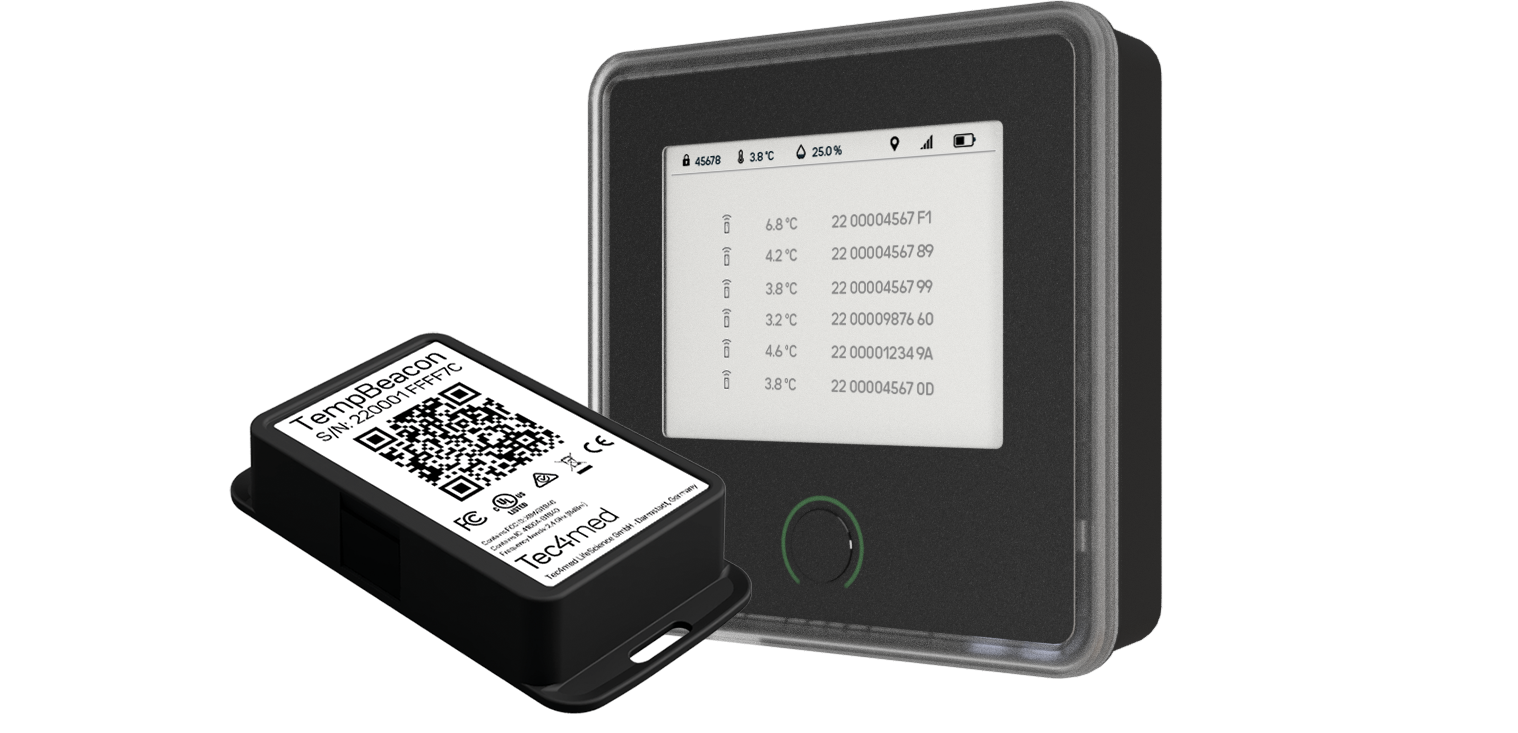 Why do I need to use a temperature monitoring system for my warehouse?
Since most pharmaceutical products are temperature-sensitive, they require specific storage conditions. Even in specially designed warehouses with the latest air conditioning, temperature zones can differ a couple of degrees.
To monitor the exact temperature and humidity conditions of chemicals stored in a warehouse, pharmaceutical manufacturers need to look for a solution to easily track the temperature and humidity. Including cold and ambient storage zones.
Temperature and humidity in pharmaceutical warehouses
Temperature and humidity can have a significant impact on the condition of stored goods in a warehouse, such as medicines, biologicals, or sensitive pharmaceutical goods. Precise monitoring makes it possible to ensure that the highly sensitive substances do not become unusable or take damage. This can not only prevent financial damage but also potentially protects customers and patients from broken products. In addition, warehouse monitoring is the legal requirement to prove that the warehouse is within any regulations and standards.
The solution: SmartHub, Beacon Data Logger and the Tec4Cloud monitoring devices
The SmartHub and Beacon Data Logger system fit their demand perfectly. Easily install a SmartHub in strategic places around the warehouse to cover the most comprehensive Bluetooth range possible. Place any amount of Beacons at different locations, thus tracking the most relevant areas. E.g. the nearest and the furthest points between the air conditioning and the shelves. Furthermore, place various Beacons e.g. in the cold storage cells. The SmartHub will be reading-out all nearby Beacons relevant information in real-time and transferring it to the Tec4Cloud.
Individual configurations
Configure the Beacons individually. The temperature ranges for triggering an alert then depend on the sensitivity of the goods in your warehouse. This way, it is easy to install an overall temperature and warning map at the warehouse. Always capture the correct storage and handling parameters of all goods in real-time. 
In case of an alert, an automated text message or email is sent to inform the warehouse staff warning them of deviations.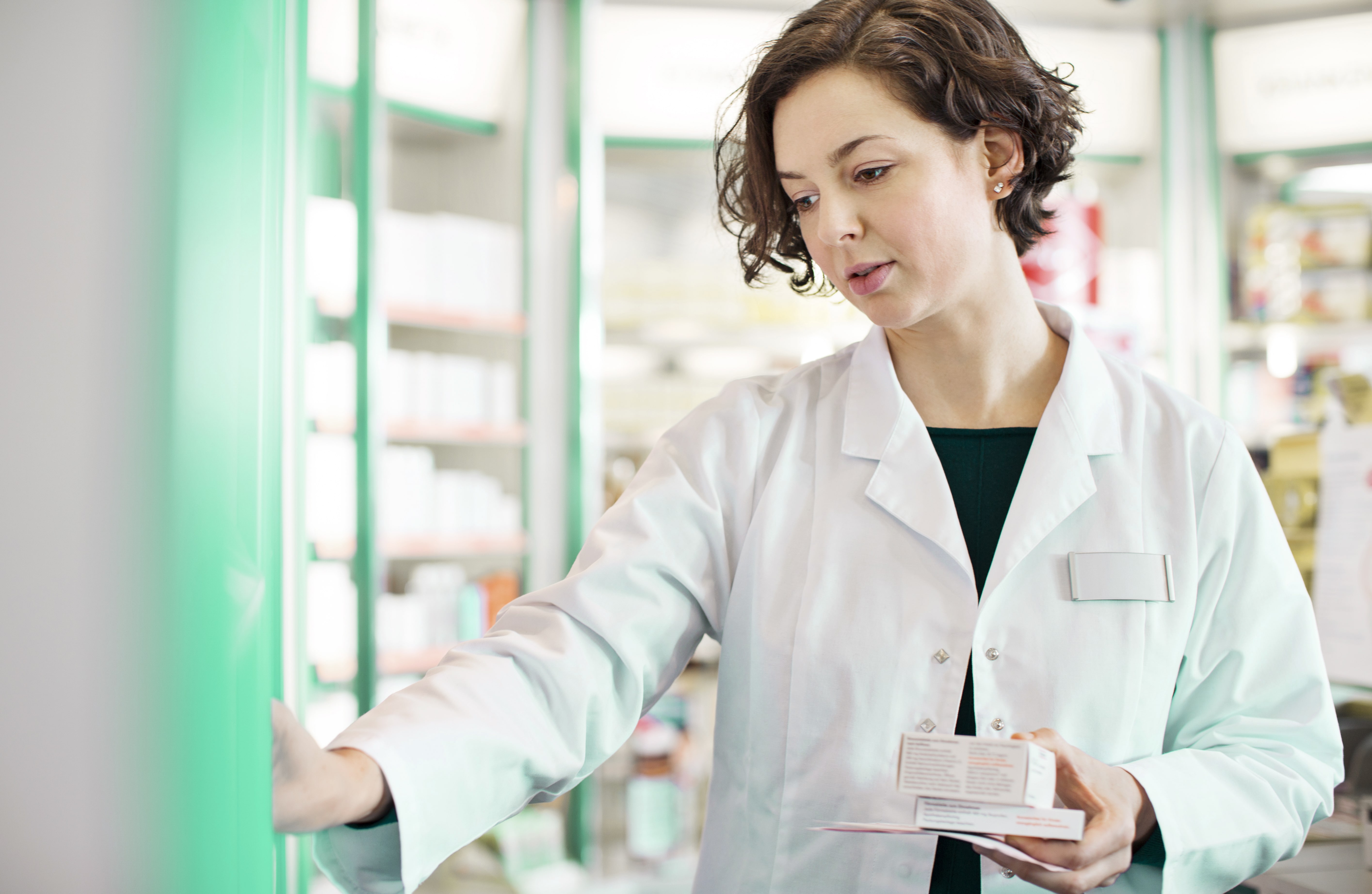 SmartHub & Beacons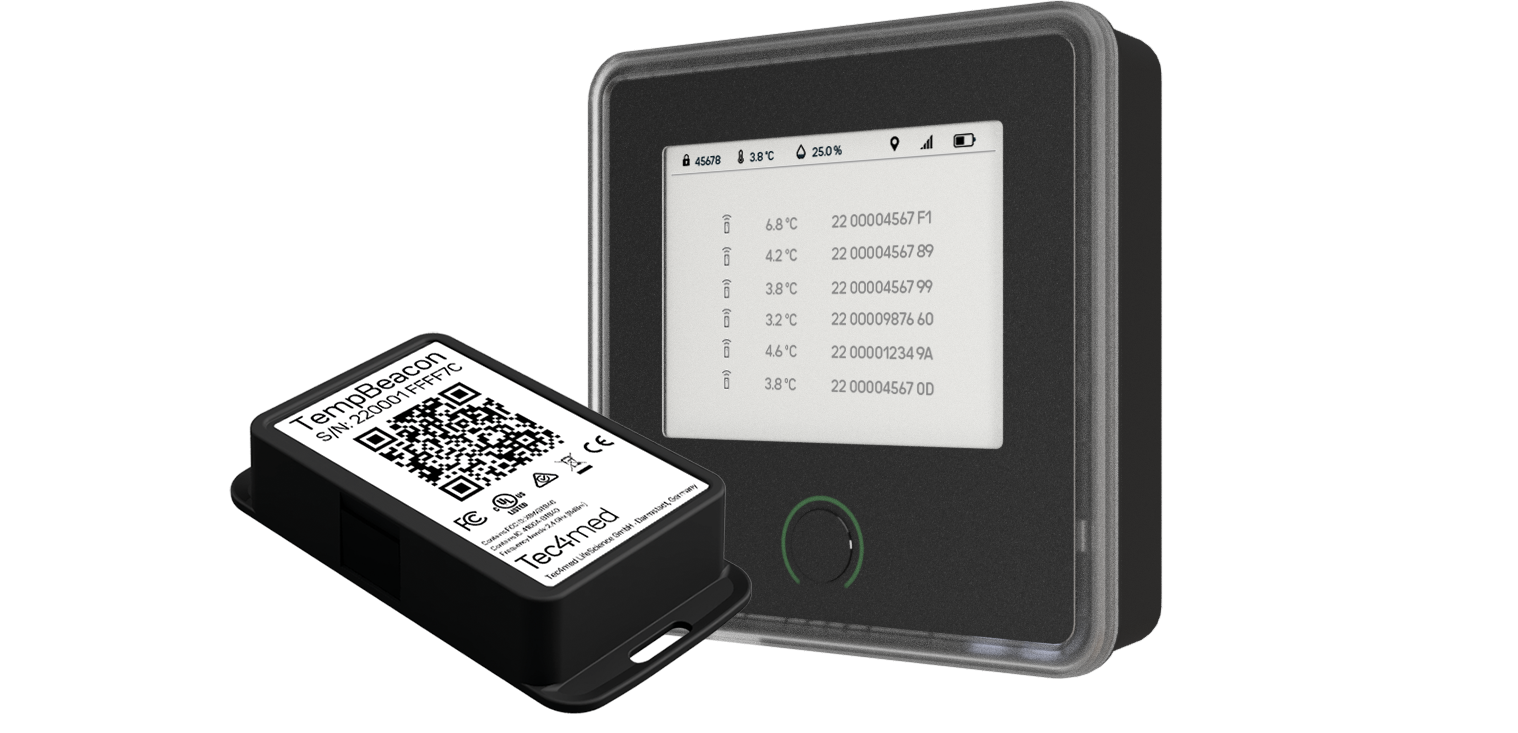 SmartHub & Beacons
Tracking:
Temperature (-200° to +80°C)
Tracking:
humidity, shock, GPS
Conformity:
Calibrated for GDP / GMP compliance (ISO, NIST, DAkkS)
Readout
Wireless & automatic
Tec4Cloud & Tec4App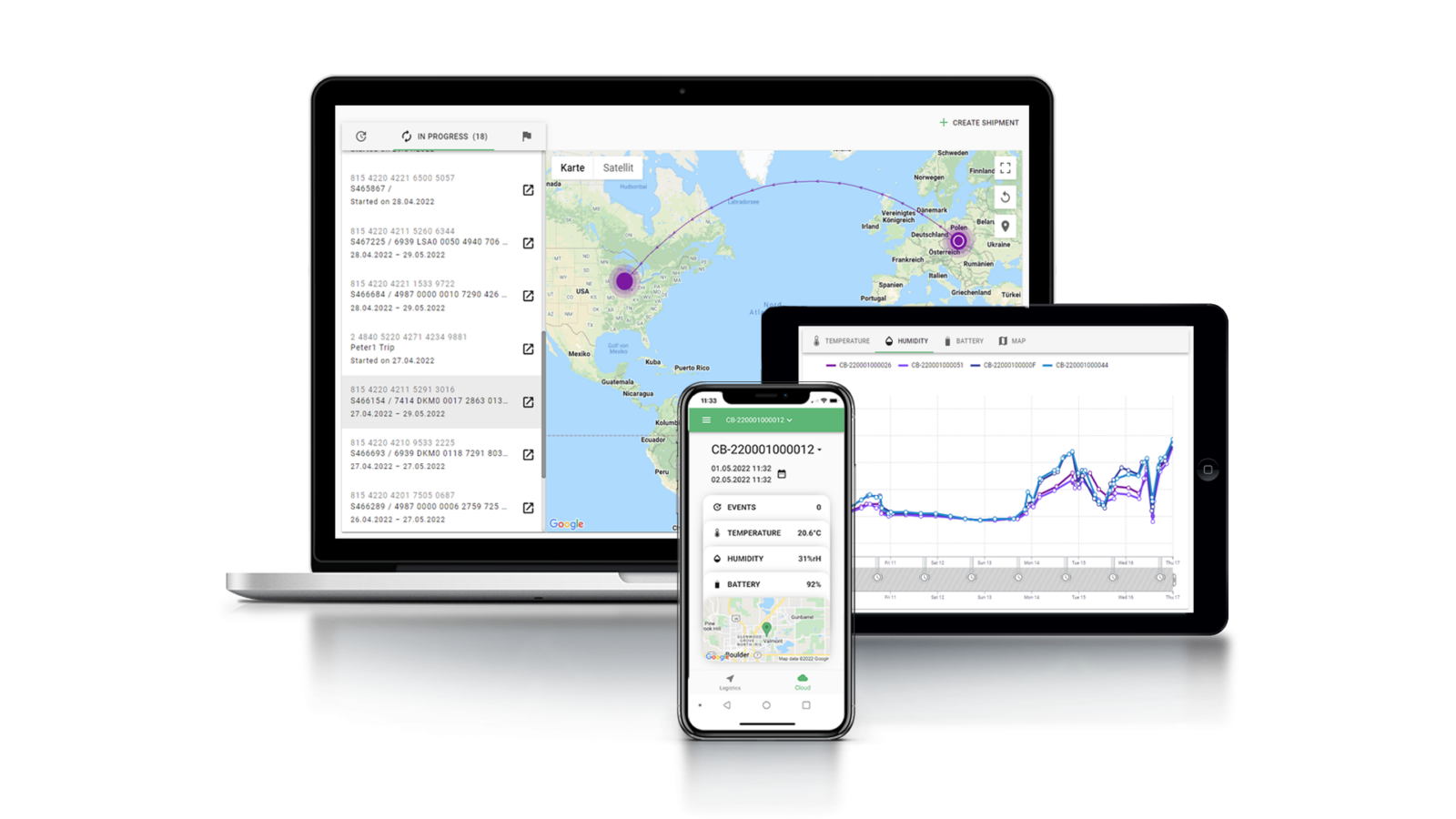 Tec4Cloud & Tec4App
Conformity:
21 CFR Part11
Automated
Alarms, reports, uploads & archive
Questions about the Tec4med pharmaceutical warehouse temperature monitoring?