Warehouse Temperature Monitoring for GxP Cold Chain
---
Many warehouses, cold rooms, and cryogenic areas require real-time warehouse temperature and humidity monitoring to comply with BRC, GMP, GDP, and MHRA regulations. In the pharmaceutical sector, reliable, seamless condition monitoring in the warehouse is all the more critical. This involves the safety of the products, which must be stored in a cool place and are often rendered unusable by even slight deviations in temperature, and complete and verifiable compliance with all guidelines and regulations. The transport and storage of temperature-sensitive goods pose various challenges for manufacturers and logisticians.
More information
Why do I need a storage temperature monitoring system?
Since most pharmaceutical products are temperature sensitive, they require special storage conditions. Even in specially designed warehouses with state-of-the-art climate control, temperature zones can vary by a few degrees.
To accurately monitor the temperature and humidity conditions (condition monitoring) of chemicals stored in a warehouse, pharmaceutical manufacturers must look for a solution that allows them to easily track the temperature and humidity in their warehouses, including refrigerated and ambient storage zones.
Temperature and humidity can have a significant impact on the condition of stored goods in a warehouse, such as medicines, biologicals or sensitive pharmaceutical goods. Close monitoring can ensure that highly sensitive substances do not become unusable or damaged. This can not only prevent financial damage but also potentially protect customers and patients from damaged products. In addition, warehouse temperature monitoring provides the legally required proof that all regulations and standards are being adhered to.
The solution for devices for warehouse mapping & condition monitoring: SmartHub, Beacon Data Logger, and the Tec4Cloud
The SmartHub and Beacon Data Logger system perfectly fits your requirements. The SmartHubs are installed at strategic locations in the warehouse to cover the largest possible 2.4 GHz frequency range. Beacon Data Loggers are then placed in various locations so that all key areas, such as the closest and furthest points between the air conditioning and the racks, are covered. Additional Beacons can also be installed in different temperature areas. These include warehouses, cold rooms, fridges, and freezers, as well as dry ice & cryogenic containers. The SmartHubs read out all Beacon information in real-time and automatically transmit it to the Tec4Cloud.
As the Beacons are configurable, the temperature ranges for triggering an alarm can be set individually, depending on the sensitivity of the stored goods. In this way, an overall temperature and warning map can be installed in the warehouse, which always records the correct storage and handling parameters of all goods in real-time.
In the event of an alarm, an automatic text message or email is sent to inform the warehouse staff and warn of any deviations.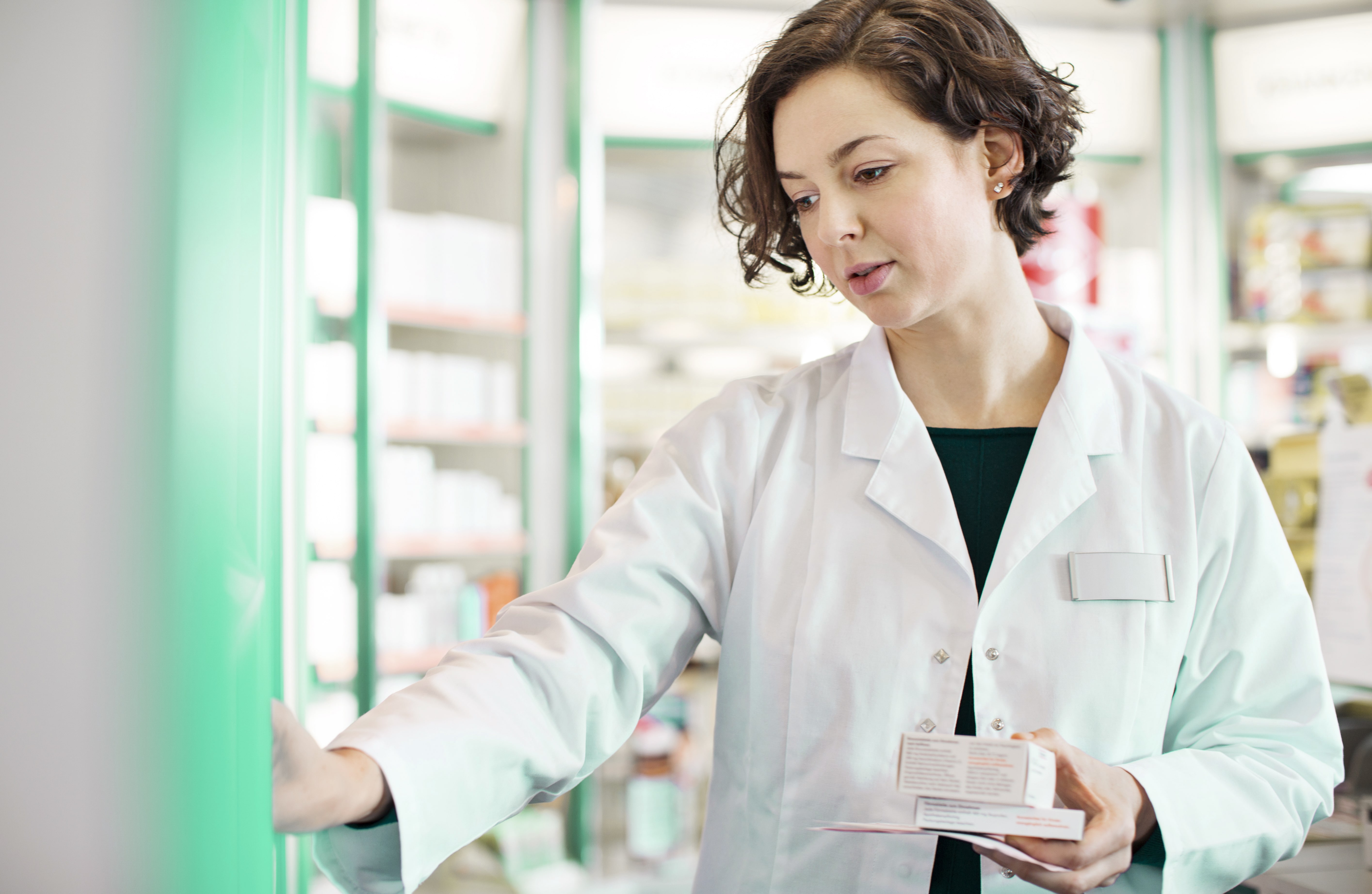 SmartHub & Beacons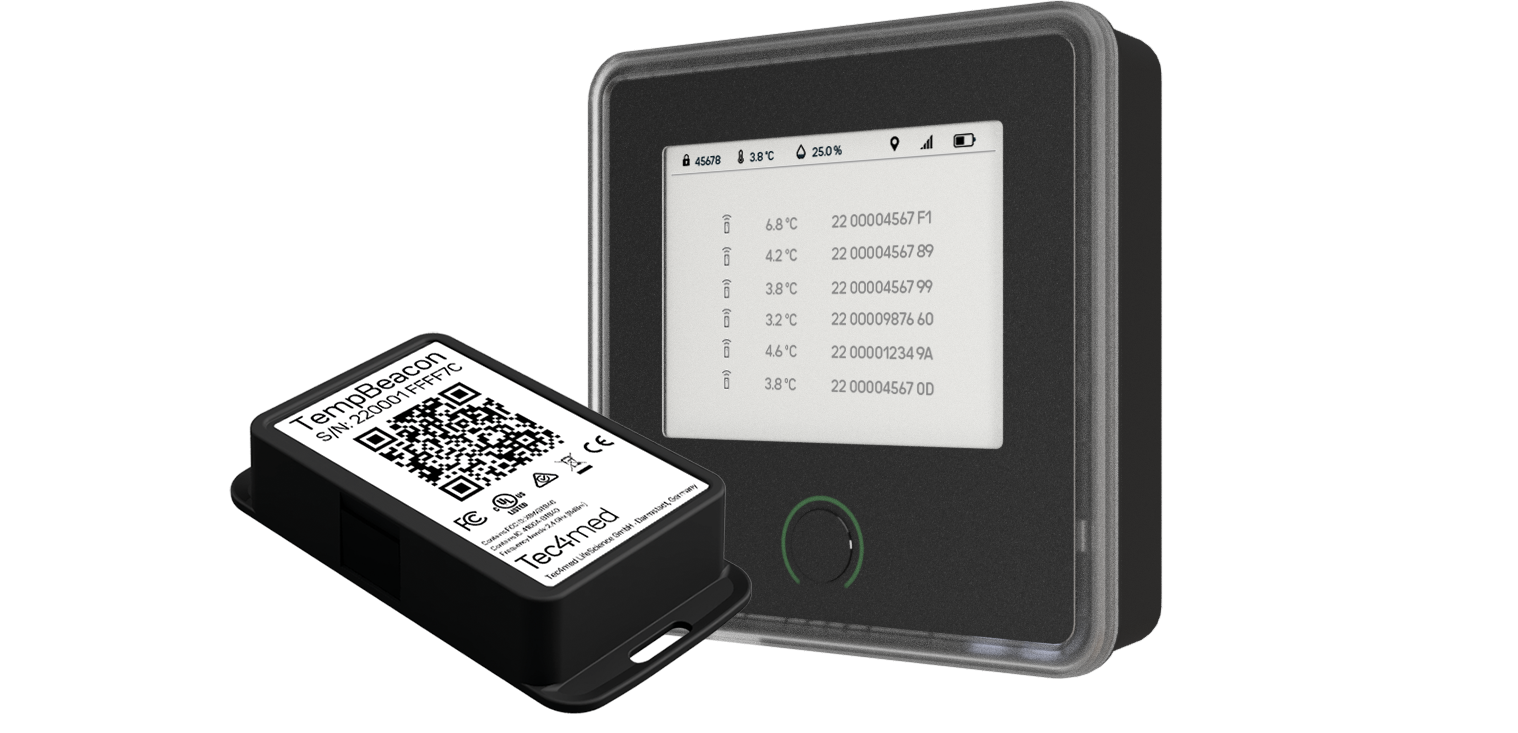 SmartHub & Beacons
Monitoring:
temperature (-200° to +80°C)
Monitoring
humidity, GPS, shock
Conformity
calibrated for GDP / GMP (ISO, NIST, DAkkS)
Data read-out:
wireless & automatic
Tec4Cloud & Tec4App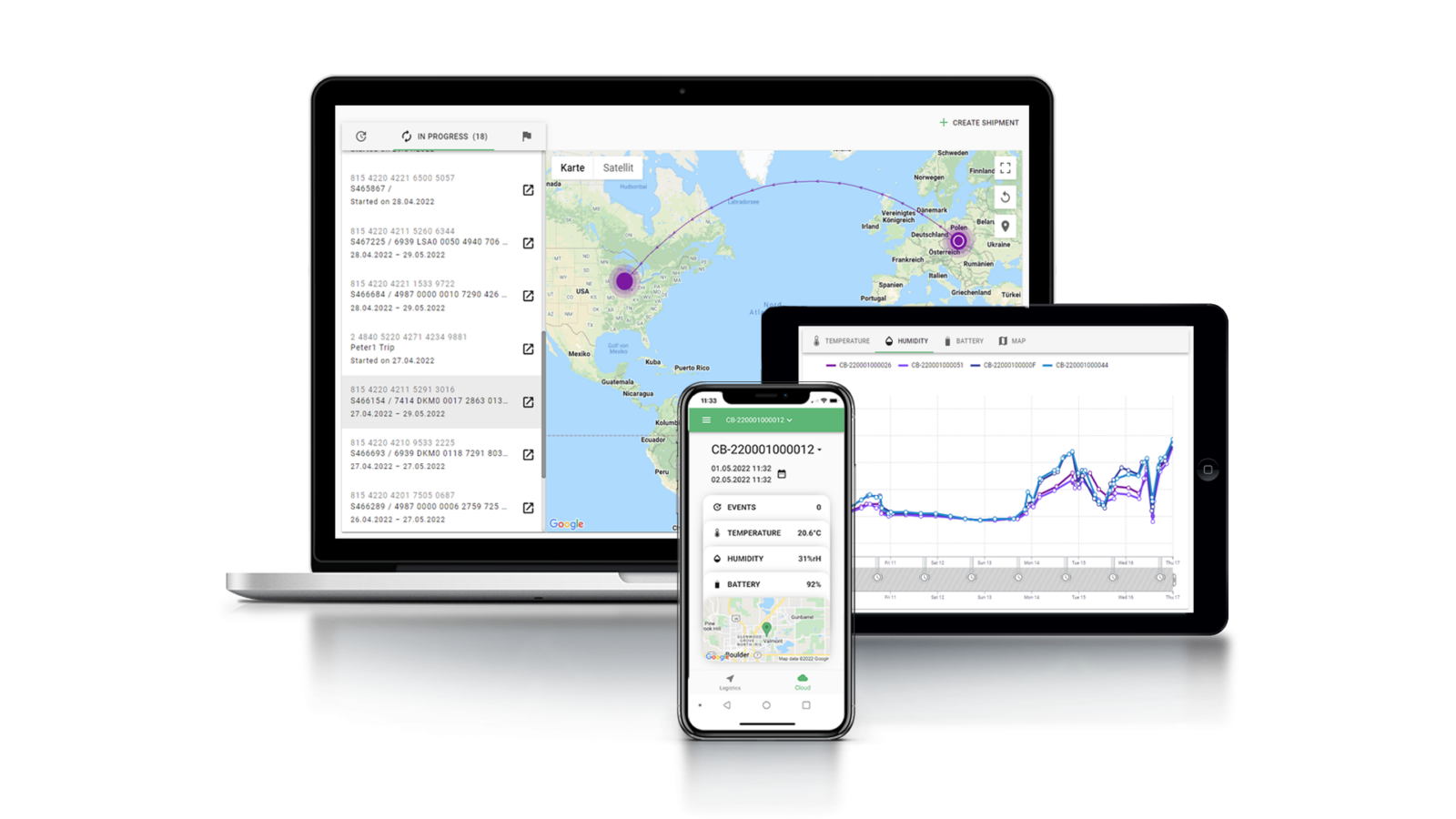 Tec4Cloud & Tec4App
Server position
Germany / Frankfurt a. M.
Automated
alarms, protocols, uploads & archive