Real Time Cargo and Container Monitoring for intercontinental commercial shipping
Monitor the location, condition, and security due to cargo and container tracking of shipments in real-time and react proactively to disruptions
---
Intercontinental cargo and container shipments often require extensive monitoring. The Beacon & Gateway system from Tec4med now enables real time cargo and container monitoring of all shipments. It tracks condition data such as temperature and humidity, as well as access, shock, geolocation, and geo-zones. Further, it automatically alerts in case of unexpected deviations. In addition, cargo and container monitoring protocols are automatically generated and can be viewed at any time via a web browser in the cloud.
Learn More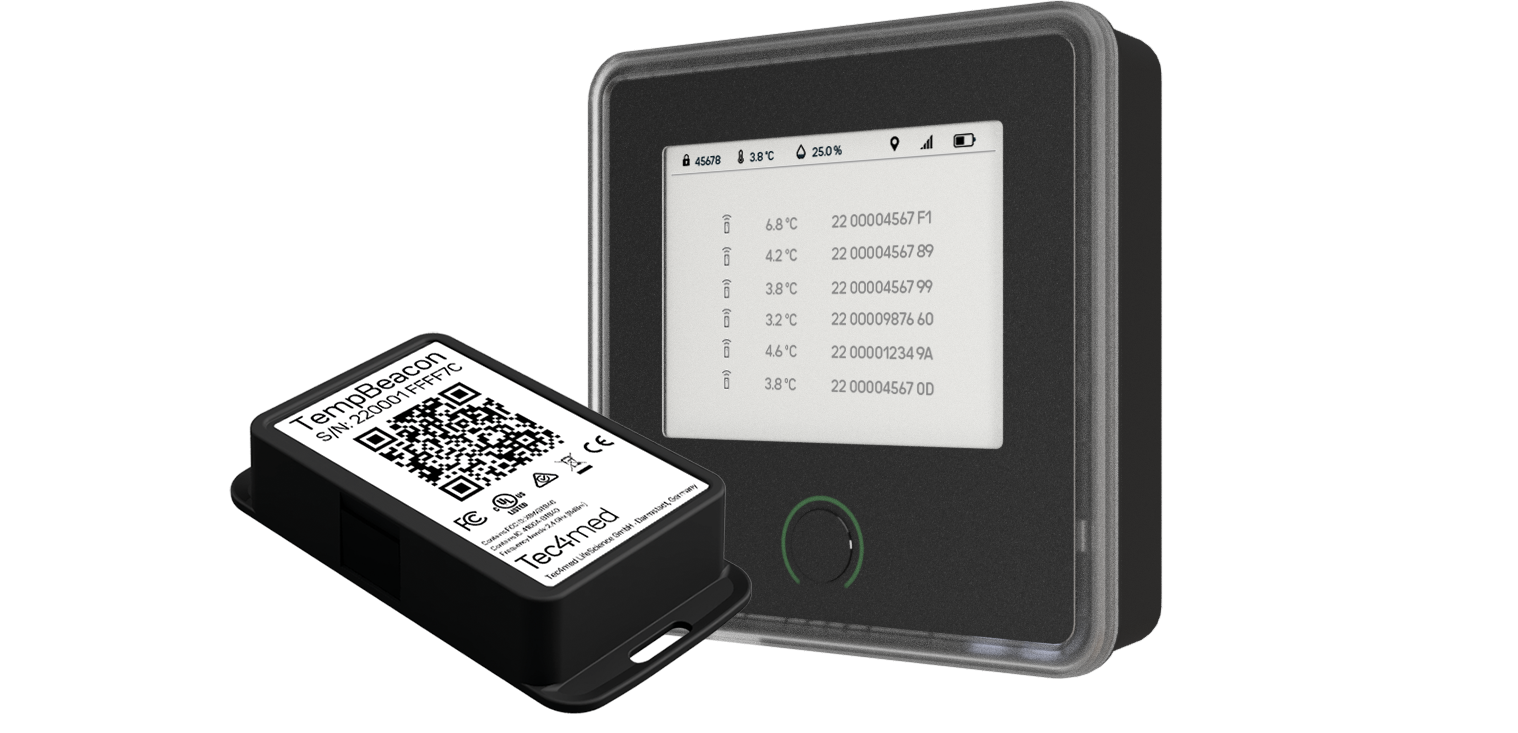 The Challenge in real-time Cargo and Container Monitoring
Whether by rail, road, or ship - cargo shipping and the associated supply chains have become an integral part of our globalized world and have a significant impact on our daily lives. Of course, the cheapest and fastest means play a decisive role in this. But especially in international traffic, the security of cargo and container shipping is crucial.
This is because of the complex logistical processes as well as the long distances involved in shipping harbor various risks that can have a negative impact on the performance of container shipping companies. In recent years, not only have safety, security and transparency become significantly more important, but concerns about efficient container handling and the risks associated with the flow of information from cargo and container tracking have also increased.
The Solution: Tec4meds Gateway & Beacon System for Cargo & Container Monitoring in real-time
Tec4med provides suppliers with the SmartHub Gateway & Beacon systems. The Beacons monitor the temperature and humidity levels of each parcel inside the cargo or container. For e.g. each container is equipped with a SmartHub that collects the data of the internal Beacons via Bluetooth Low Energy (BLE).
The SmartHub sends all gathered data to the Tec4Cloud due to the cellular network. This way, cargo and container shippers can establish an improved flow of information throughout the transport and create automated transport reports of each parcel at the end of the shipment. 
Beacons & Gateway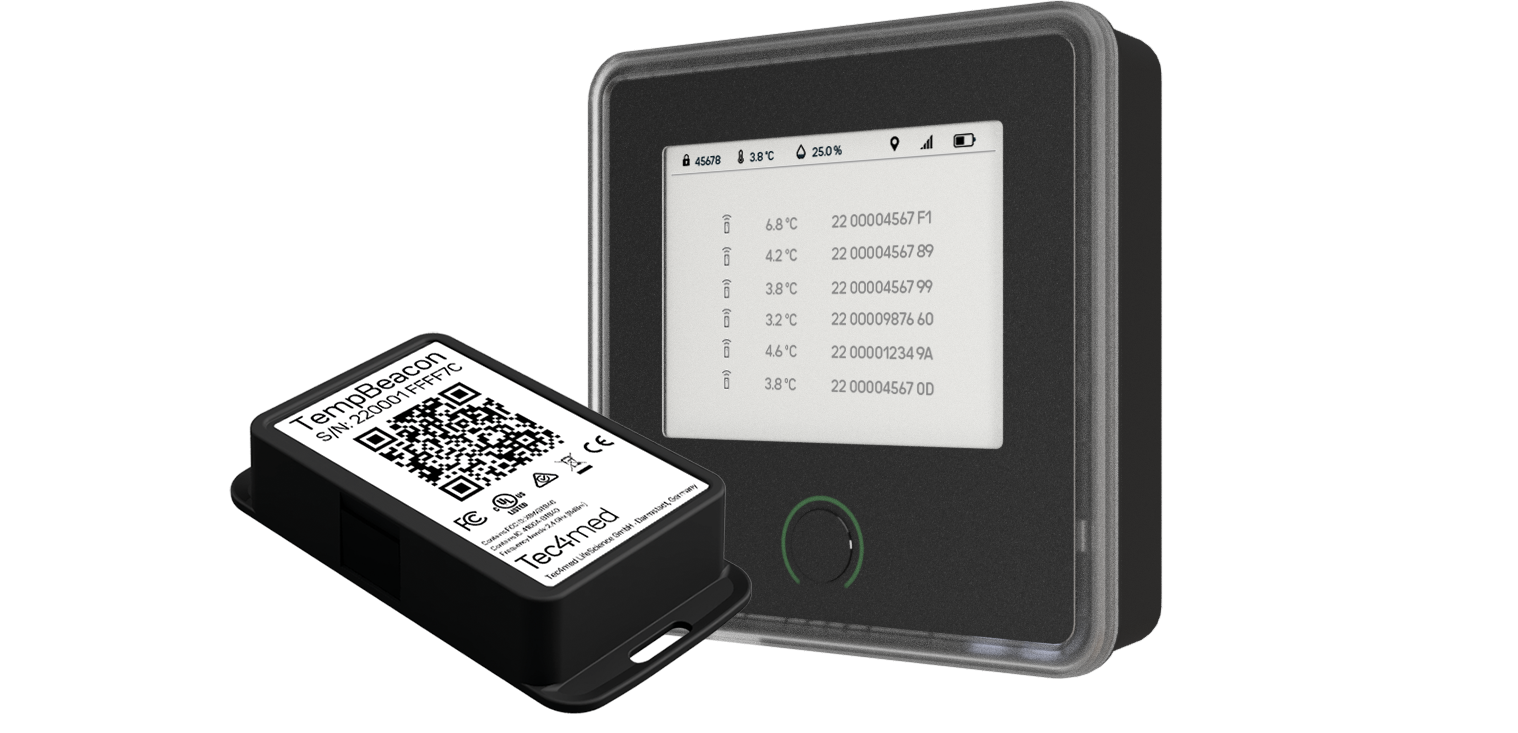 Beacons & Gateway
Real-Time Tracking
Temperature, humidity, shock, light, GPS, access
Conformity:
Calibrated for GDP / GMP, ISO, NIST, DAkkS, IATA
Connection:
Wireless & automated Beacon readout, data transfer to the cloud
Specials:
Connect multiple Beacons to one SmartHub Gateway
Tec4Cloud
Tec4Cloud
Automated:
Real-time: alarms, reports, uploads & archive
Conformity:
FDA 21 CFR Part 11
Connection:
Wireless & automated Beacon readout, data transfer to the cloud
Specials:
No software installation necessary, access via web browser login