Smart data tracking
Tec4med's Beacons record temperature, humidity, and shock. They contain temperature, humidity, and acceleration sensors. The Beacons are suitable for multiple uses during different transports.
Data is transmitted via Bluetooth Low Energy (BLE). Each beacon has a unique ID that is printed on the label and stored as a barcode. The QR code on the label can be scanned with the Tec4App. After the barcode is scanned with the smartphone, it connects to the beacon via BLE and automatically uploads all sensor data to the Tec4Cloud. With a simple browser login, the data can be viewed, automatic transport reports can be created or sent via email.
Tec4med Beacons also work in perfect combination with the SmartHub (LiPo), SmartHub (Alkaline) and SmartLock as a gateway. The SmartHub and SmartLock can handle multiple Beacons at the same time and automatically transfer all data of the surrounding Beacons to the Tec4Cloud.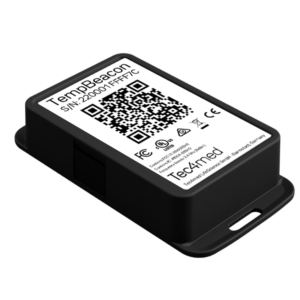 TempBeacon
Type
Single- & multi-use data logger
Location transfer
Via App or SmartHub
Connectivity
Bluetooth Low Energy (BLE) Long-Range
Sensors
Temperature, humidity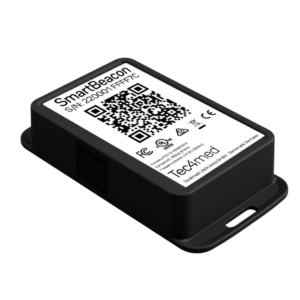 SmartBeacon
Type
Multi-use data logger
Location transfer
Via App or SmartHub
Connectivity
Bluetooth Low Energy (BLE) Long-Range
Sensors
Temperature, humidity, shock
External sensors
Socket for external digital probes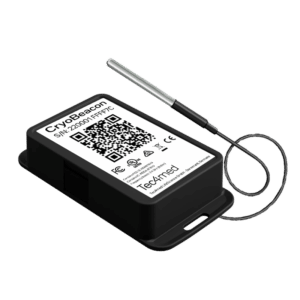 CryoBeacon
Type
Multi-use data logger
Location transfer
Via App or SmartHub
Connectivity
Bluetooth Low Energy (BLE) Long-Range
Sensors
(Low-)temperaure, humidity
External sensors
Socket for external analogue probes (Pt-100)