VillageReach

is a global health organization specializing in the systems that deliver health products and information to the hardest-to-reach people.
VillageReach builds people-centered health solutions that improve equity and access to care to hard-to-reach communities. By working with governments, partners, and the private sector VillageReach successfully drives sustained impact at scale.
VillageReach is focused on getting health products to people by helping governments build solutions such as equitable supply chains to make essential medicines and vaccines available when and where they are needed. VillageReach also uses technology to create new pathways to primary health care for under-reached communities. They do this by working with governments and the private sector to develop solutions such as health hotlines and leveraging tech modalities to deliver personalized, accurate, and timely health information to people.
With its commitment to radical collaboration with governments and the private sector, VillageReach puts as much emphasis on creating partnerships and enabling an environment for scaling and sustaining their work as they do on developing innovations.
By getting products to people and using technology to extend primary health care to under-reached communities, VillageReach and its partners have increased access to quality health care for 70 Million people in Africa.
The Importance of Temperature Monitoring in Specimen Referral Systems
VillageReach currently supports polio lab sample transport improvements across 15 different countries in sub-Saharan Africa. The aim of these programs is to reduce the turnaround time of polio samples from the community level to the testing laboratory and to ensure the samples arrive in quality condition. As a component of these programs, VillageReach utilized Tec4med technology in several of these countries to track the temperature and geolocation of samples in order to understand where slowdowns in transportation were happening and to ensure temperature requirements were adhered to.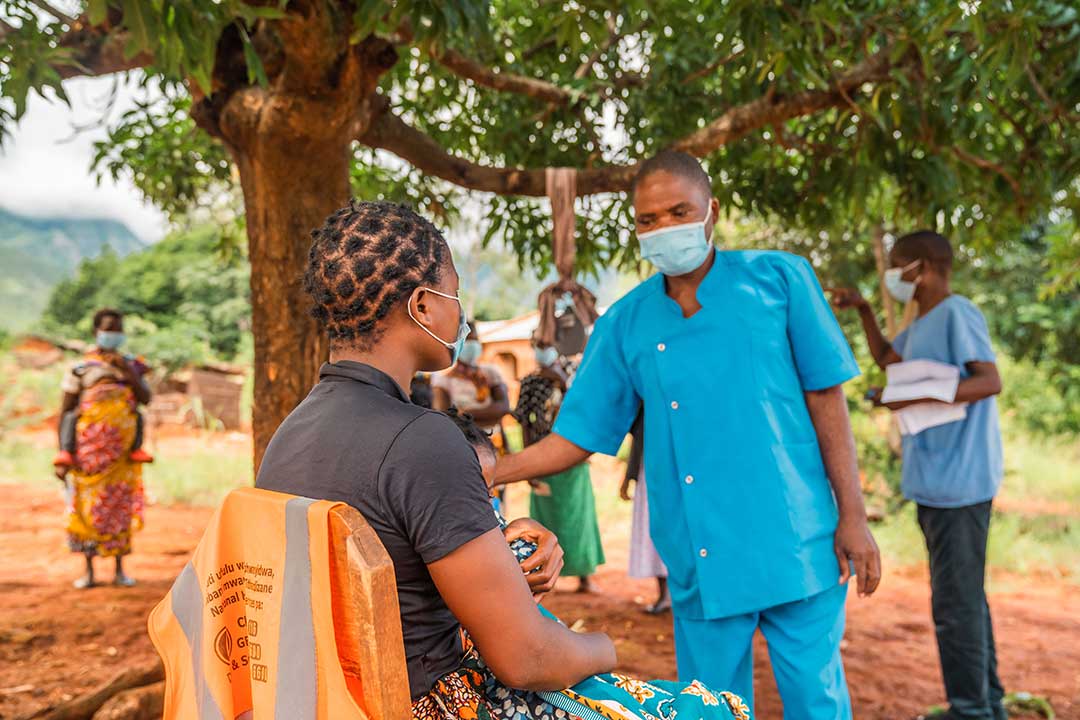 Developing a Robust and Secure Sample Monitoring System for VillageReach
The regions and countries at the heart of Africa are very well known for their high temperatures. VillageReach faced the challenge of finding a reliable system provider capable of ensuring the monitoring of these temperature-sensitive samples in order to support accurate diagnostics. Additionally, VillageReach sought a solution to track the location of the samples and verify their proper and timely delivery. Furthermore, the system had to facilitate the export of monitored data to comply with the international requirements and guidelines set by the World Health Organization (WHO).
Given that the samples often come from the "last mile" and typically must be transported internationally to a laboratory capable of sequencing polio samples, there is a lot of room for slowdowns in transportation as the samples change hands, or for temperatures to go above recommended levels. The Tec4med devices can provide coordinators with real-time temperature and geolocation, providing opportunities for course correction or necessary reminders to transporters to swap cooler packs as temperatures rise
Implementation of a Comprehensive Sample Monitoring System
VillageReach sought guidance from Tec4med, as a real-time visibility provider, to assist in selecting an appropriate solution. Since Tec4med, known for its comprehensive approach, conducted a thorough consultation, and together, they determined that a combination of SmartTag data loggers and the Tec4Cloud platform would be the ideal solution to fulfill VillageReach's requirements.
The implemented system provides the VillageReach team with real-time temperature and location data. In the event of potential temperature deviations, immediate warnings and alerts are sent via SMS and email, enabling prompt action from the staff in case of emergencies. The system also ensures compliance with logging requirements outlined by the WHO. All data is securely stored and accessible, allowing for PDF log retrieval at any time.
Collaboration between VillageReach and Tec4med:

Streamlining Specimen Referral Logistics for Greater Impact

Through their work, VillageReach safeguards the well-being of numerous individuals reliant on crucial diagnostics results, thereby saving countless lives. Collaborating with Tec4med enhances this vital mission and showcases VillageReach's unwavering dedication to near perfection. Tec4med strives to streamline specimen referral logistics processes with its solutions, enabling NGO and MoH staff involved in the process to operate with greater ease. This allows them to focus on their primary goal: ensuring timely and accurate turnaround time of test results.