Medical Refrigerator Temperature Monitoring
for vaccines, medication, samples, ...
---
With Tec4med's solutions for data monitoring of refrigerators, you can store all types of medication, vaccines, and patient samples safely and reliably. While maintaining and controlling the temperature thanks to GxP-compliant data loggers, we guarantee the safety of blood, tissue, and smear samples, among many others. With the help of the cloud and app or gateway data logger, you receive automatic (temperature) protocols and can follow the recorded data live.
Learn more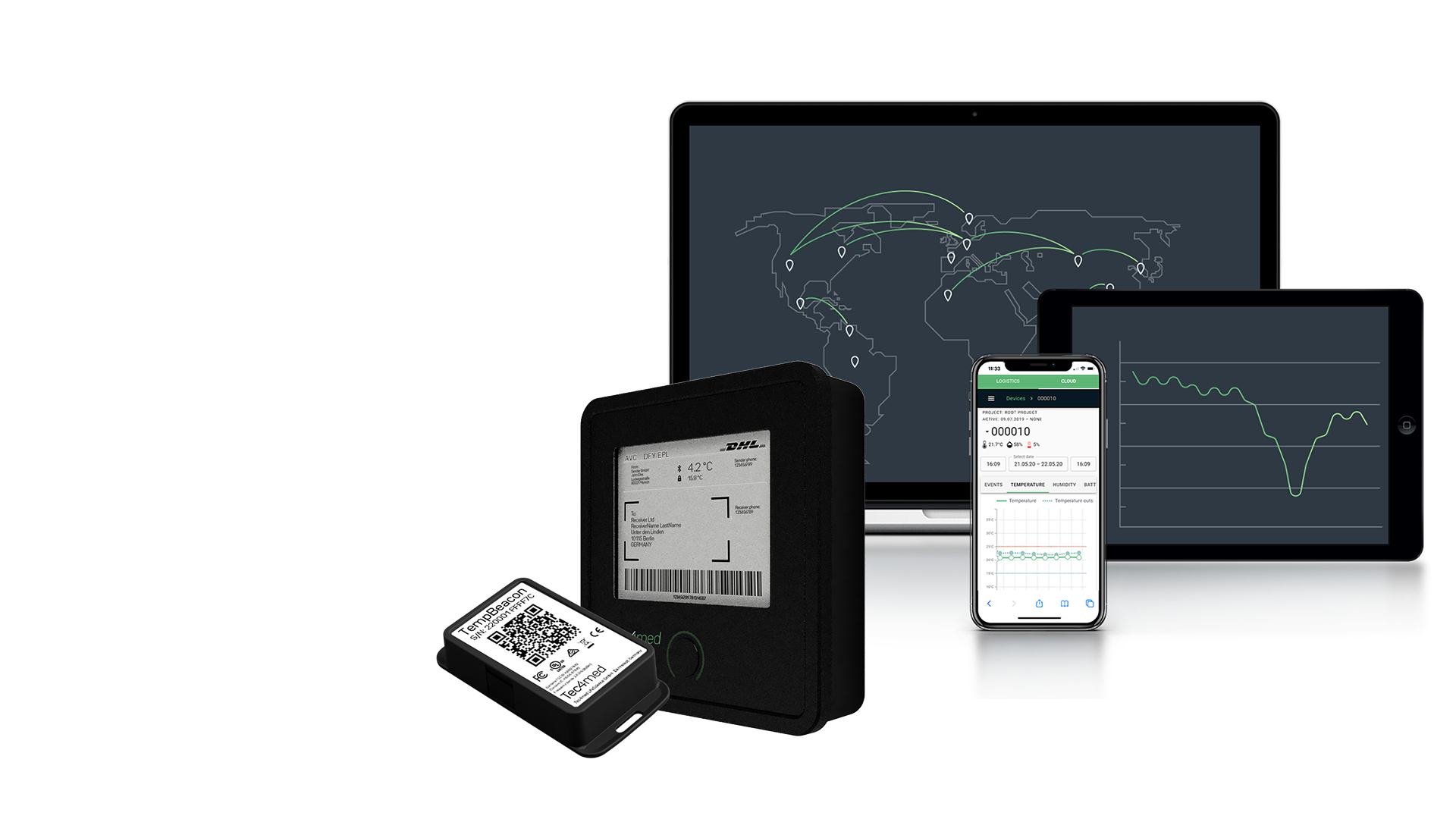 The challenges in monitoring the temperature in medical refrigerators
Unfortunately, relics from bygone times are often still in use in the pharmaceutical sector: The calibrated but manual thermometers that employees read out by hand once or twice a day and enter the results in (Excel) lists. This process leads to avoidable additional manual effort and mistakes because it is not possible to track whether a temperature deviation has occurred between two measurements. Also, the usual min-max thermometers do not give any information about how long the medication was exposed to the wrong temperature. These are often used in vaccine and medication refrigerators, freezers, cold rooms, pharmacies, laboratories, and storage.
Moreover, it is questionable whether such sporadic measurements meet the otherwise high-quality standards in the pharmaceutical sector. This is because the result of the measurements corresponds only to a random sample, so temperature deviations can go undetected in the meantime.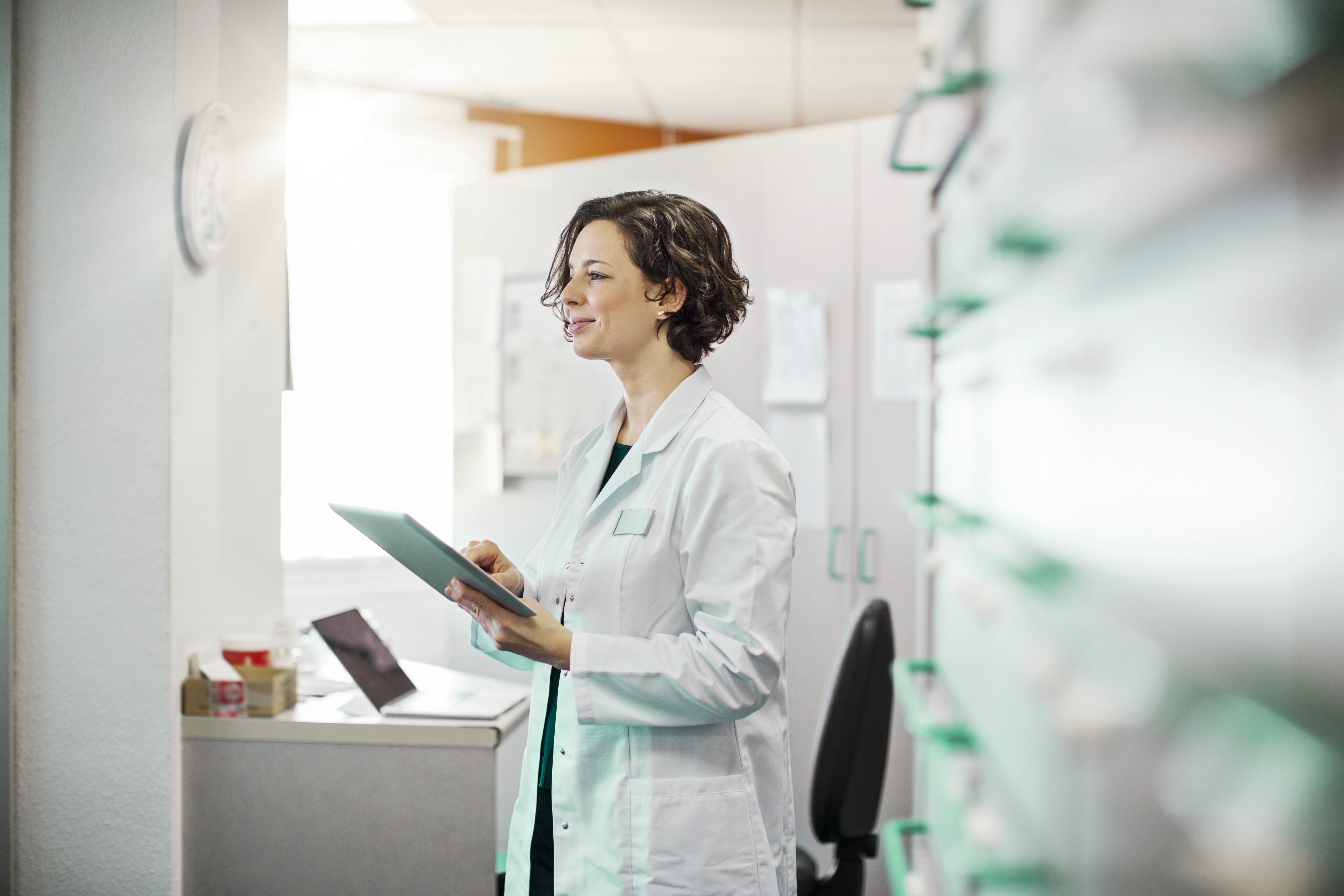 The solution: Automated temperature monitoring in medical fridges
In order to maintain and document, the Tec4med System for medical refrigerators offers regular protocols (PDF-format) for your cool unit. These are recorded using the TempBeacon data logger (for temperature, humidity, position). The SmartHub serves then serves as a gateway for multiple Beacons, automatically readout all devices nearby and sending the data to the cloud. You can also track all devices connected to the cloud in real-time at any time via app or browser.
With the SmartHub and TempBeacon wireless data logger system, temperature monitoring runs automatically: You don't have to write min/max values, read out data loggers or store the measurement data sorted. All measurement data is transferred automatically to the cloud and archived. Access it at any time with your computer, mobile phone, or tablet to check the values or to provide proof to inspectors.
Tec4med's solutions for temperature-controlled medical fridges come into play precisely where the challenges in the cold chain in laboratories, pharmacies, and storage arise: Reliable monitoring, the devices for recording, and the software for saving data and automated creation of protocols.
TempBeacon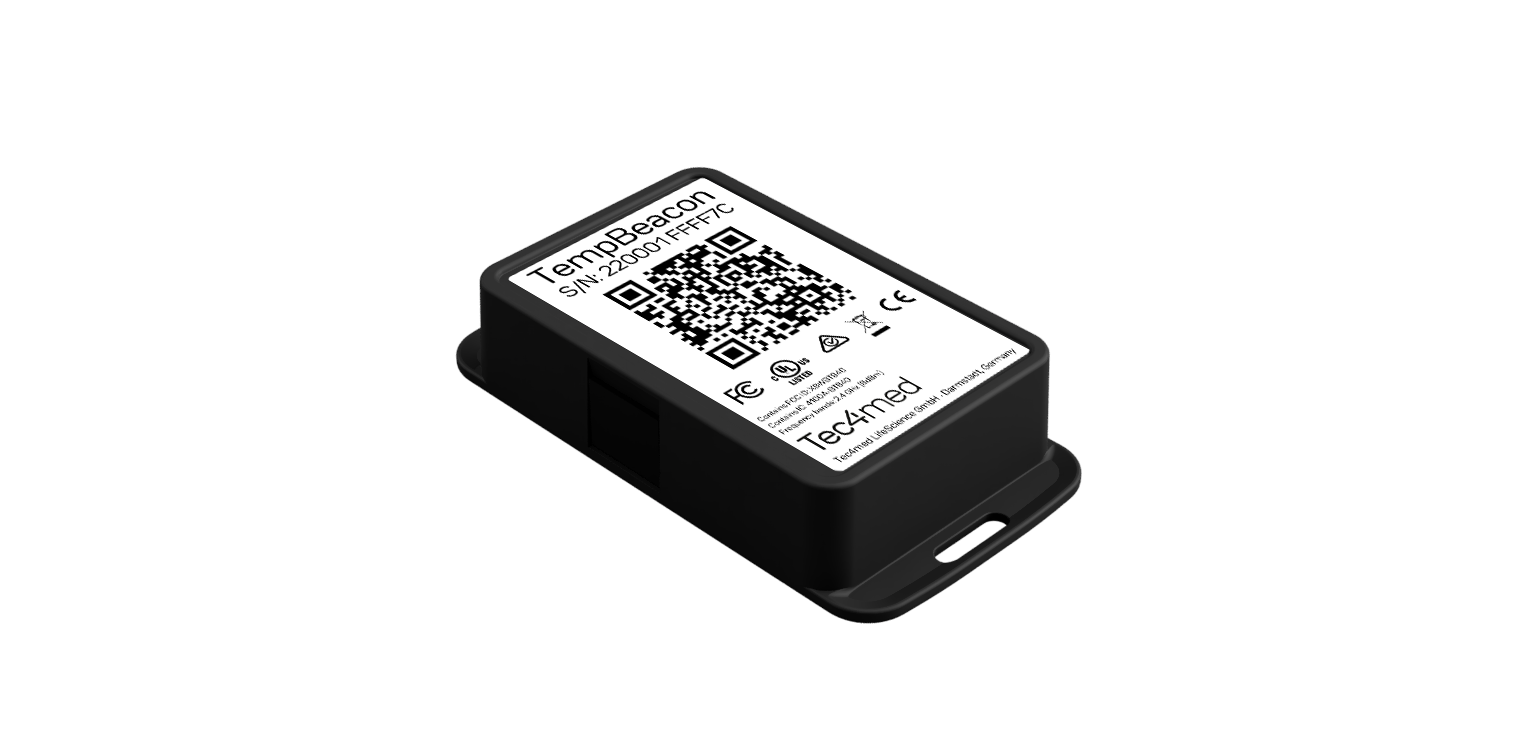 TempBeacon
Tracking:
Temperature (-200° to +80°C)
Tracking:
humidity, shock, GPS
Battery runtime:
> 1 year
Conformity:
Calibrated for GDP compliance (ISO, NIST, DAkkS)
Readout
via App or SmartHub
SmartHub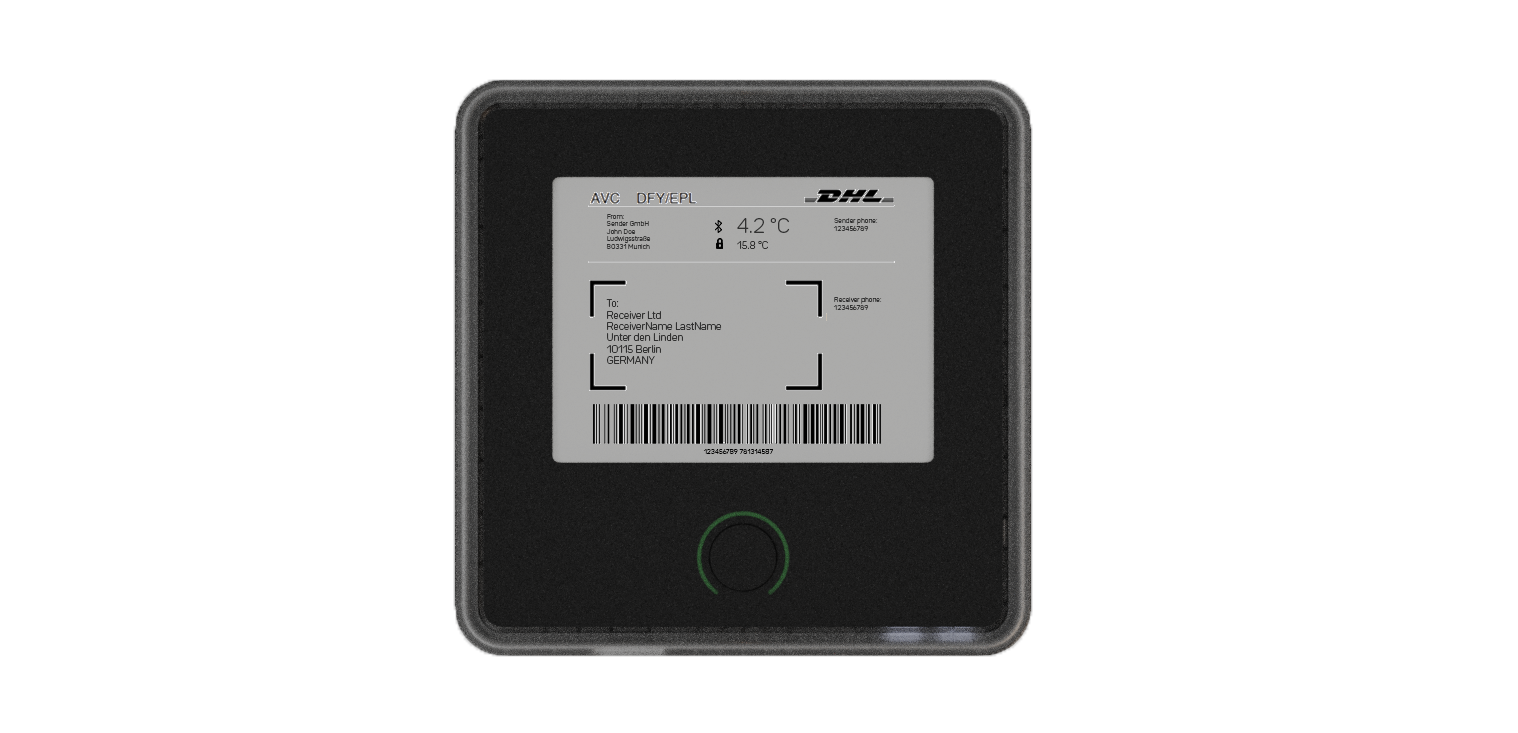 SmartHub
Tracking:
Temperature (-40° to +60°C), humidity, shock, GPS, air pressure
Gateway
for data loggers like TempBeacon
Battery runtime:
up to 90 days
Conformity:
Calibrated for GDP compliance (ISO, NIST, DAkkS)
Tec4Cloud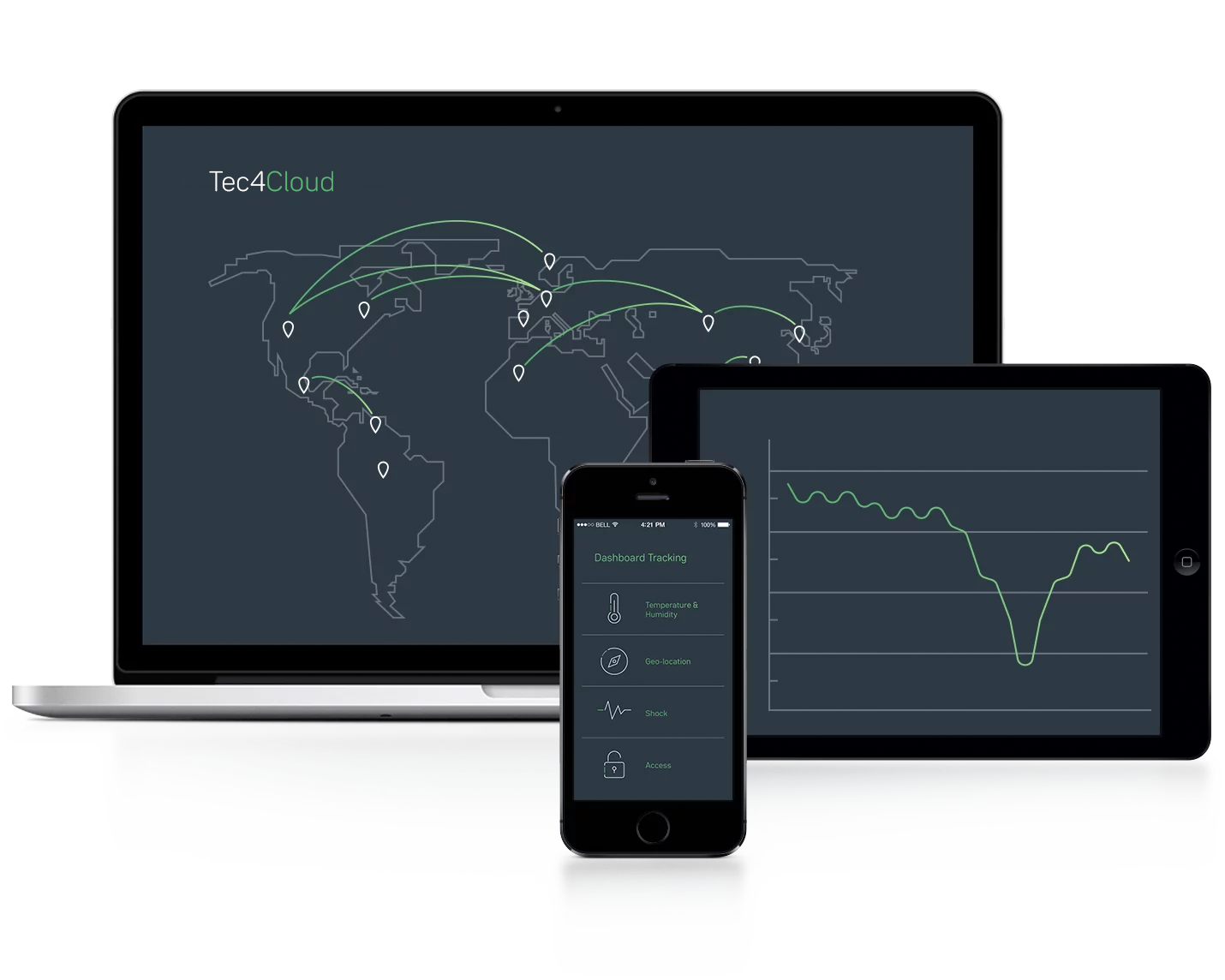 Tec4Cloud
Certification:
21 CFR Part11
Data readout
Of Beacon data loggers
Automated
Alarms, reports, uploads & archive
Quality and compliance is in our DNA
Tec4med Lifescience GmbH is an established company from the Rhein-Main area with headquarters in Darmstadt. With the development of secure monitoring solutions for the pharmaceutical & logistics industry, we offer you supply chain transparency and product safety as well as security and certainty in highly validated, compliant solutions.
From development to manufacturing, to quality control; all Tec4med products are made in Germany and are developed and manufactured according to the standards DIN EN 13485, FDA 21 CFR Part 820 and ISO 9001 as a medical device manufacturer. Also we guarantee the security of your data by the server location in Germany and the latest encryption technology.
We offer every customer a complete training and introduction to the simple use of our products with satisfaction guarantee. In addition, you can contact us at any time with questions or problems via our customer support. Tec4med embeds Quality in every single process. We develop, test and provide you with robust, compliant monitoring solutions.
An individual consultation for your specific application is a matter of course for us, contact us!