Laboratory Temperature Monitoring System
Secure Data Monitoring in Labs & GDP-compliant Transport
---
A clean, cool environment for laboratory equipment is essential. Especially in the pharmaceutical field. Whether in research or patient diagnostics: Well-functioning laboratory temperature monitoring systems are a sign of quality and make the work of documentation and compliance with guidelines in labs much easier.
Laboratory temperature monitoring records all important information. Especially in order to find sources of error and to protect valuable samples, this is a tool that not only avoids errors but can also save costs for unusable material. Effective and efficient test results are part of the requirements of any laboratory, hospital, blood bank or pharmacy.
Learn more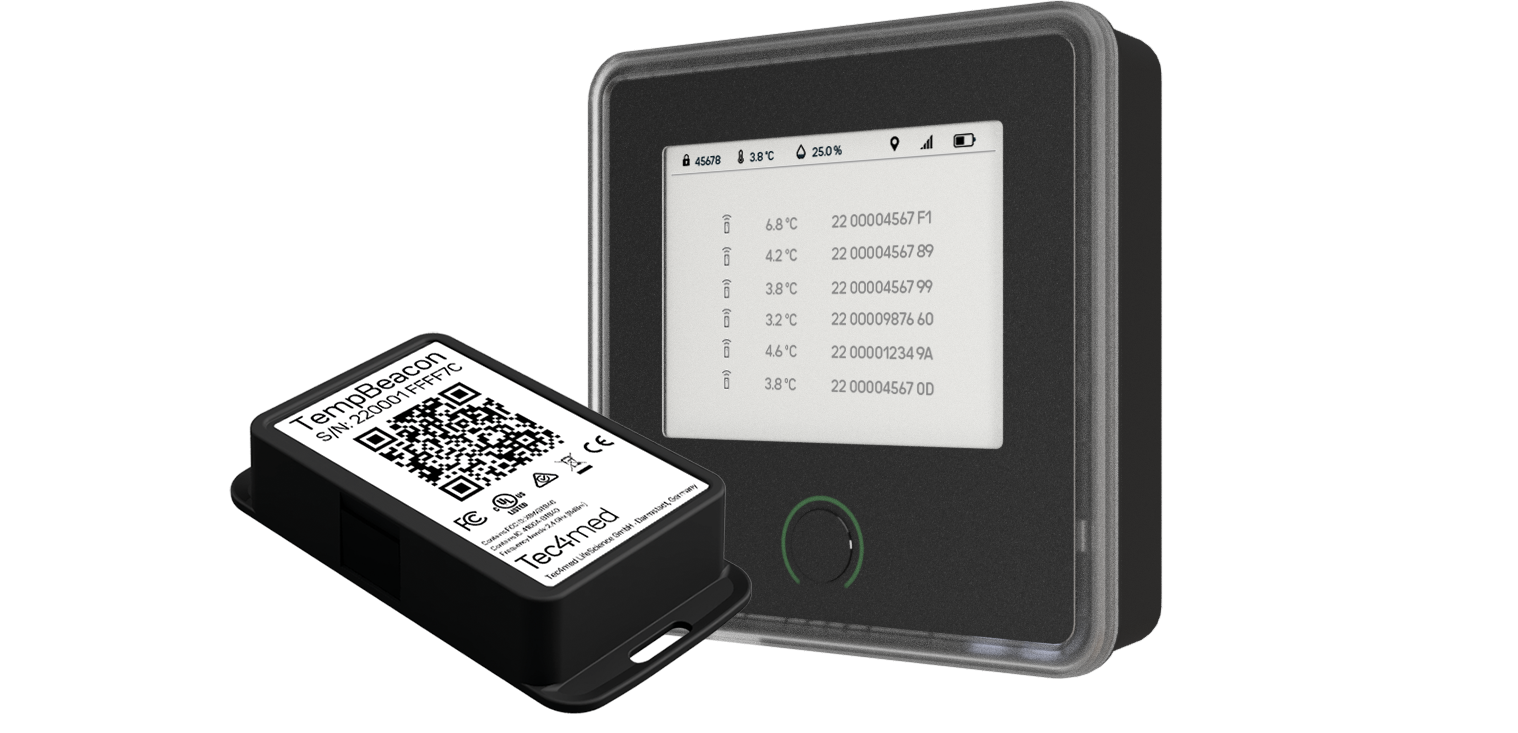 The challenges for laboratory temperature monitoring systems
Temperature monitoring of sensitive goods in labs usually entails a high cost and safety risk. For pharmaceutical and medical products, but also for chemicals and samples, the shelf life and usability are often only guaranteed at certain temperature ranges and physical conditions. Monitoring of the products or chemical components over the entire period from transport to use is indispensable in many cases.
Inadequate laboratory temperature monitoring of the cold chain can render entire investigations useless. Especially the highly sensitive samples can be damaged or lose their effect even by slight temperature fluctuations, e.g. when the cold chain is exceeded or undercut.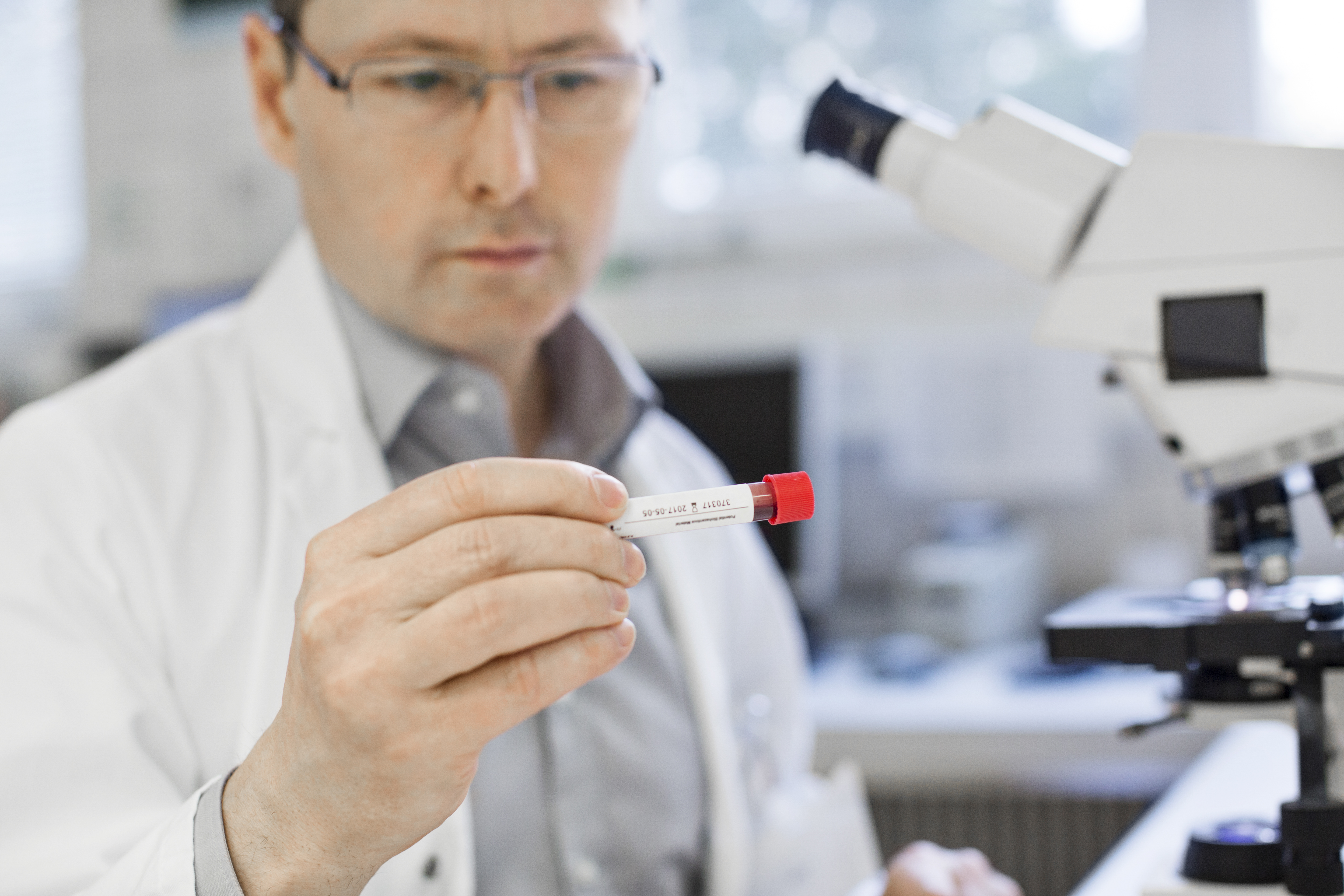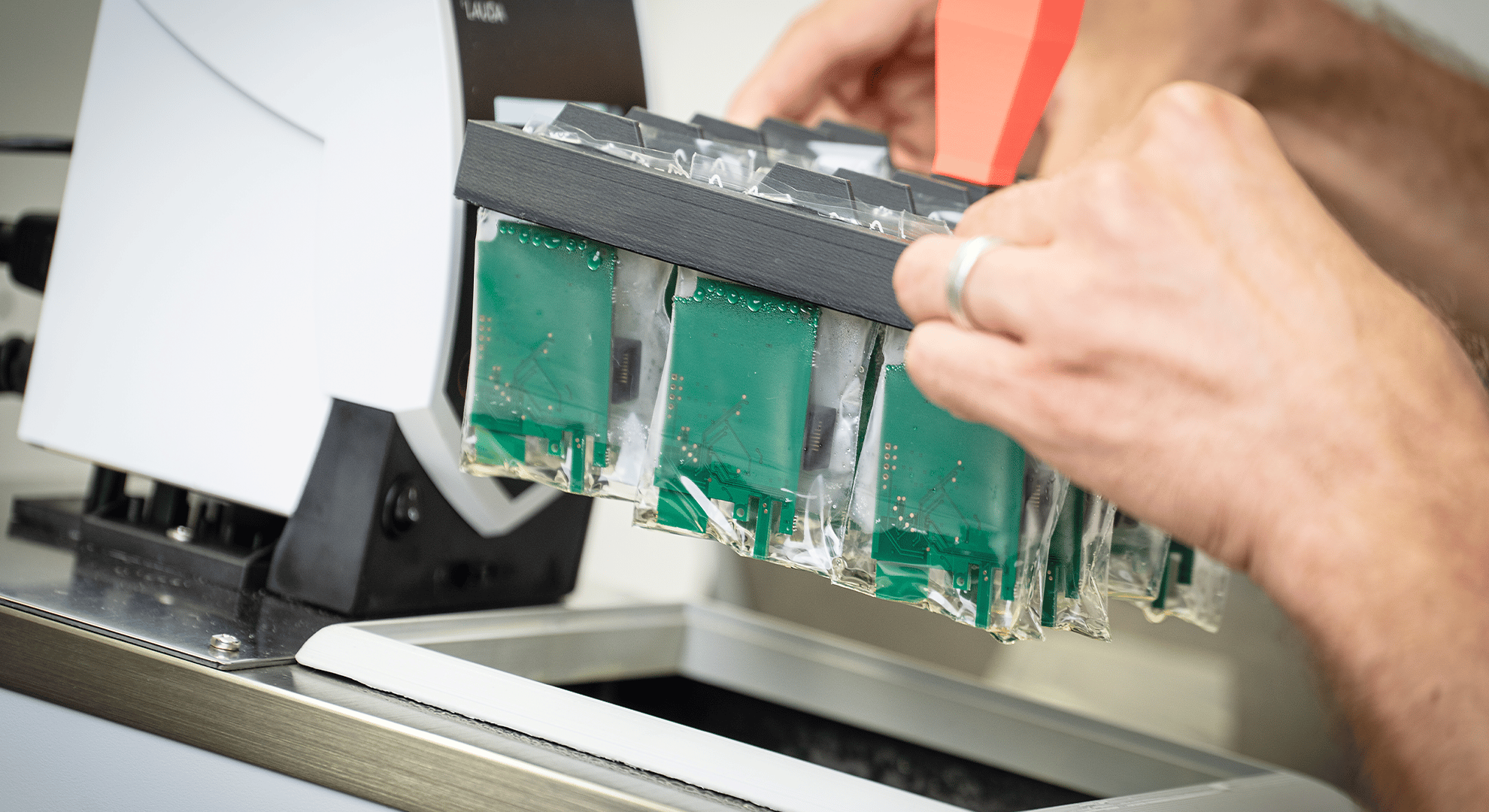 Why using laboratory temperature monitoring systems is so important
A suitable laboratory temperature monitoring system should, on the one hand, ensure the safety of the customers and their medicines e.g. in patient diagnostics and, on the other hand, prevent financial losses due to damage e.g. against samples and the destruction of experimental series.
Laboratory temperature monitoring systems ensure product integrity at specific temperatures during experiments or other activities. For example when there's a need for hot plates or biological agents such as viral cultures.
Laboratories may require temperature readings in remote locations for example in storage, freezers, or incubators. Data loggers provide tracking at any time and send the measured data automatically to the cloud. This helps to ensure an optimal temperature in the laboratory.
Laboratory temperature monitoring - What do you need to take into account?
The usual min/max thermometers are the minimum standard. These record the respective temperature peaks or troughs between two measurements. However, this often bears the risk that it is not possible to trace exactly how long the temperature deviation has lasted, which can render the entire series of examinations useless, for example. In addition, the measured values have to be entered manually in lists and archived. For the high standards and strict adherence to the guidelines for condition monitoring in laboratories, a permanent and automatic solution for recording temperature and, for example, humidity is suitable.
This is where data loggers and real-time measuring devices come into play. The data loggers can measure the temperature at the various locations of usual thermometers. A gateway real-time measuring device then automatically reads out the measured data and can immediately transfer it to the cloud software. It stores all measurement data, and archives, and makes measurement logs available. This eliminates the need for manual evaluation and thus saves working time and potential errors or inaccuracies.
SmartHub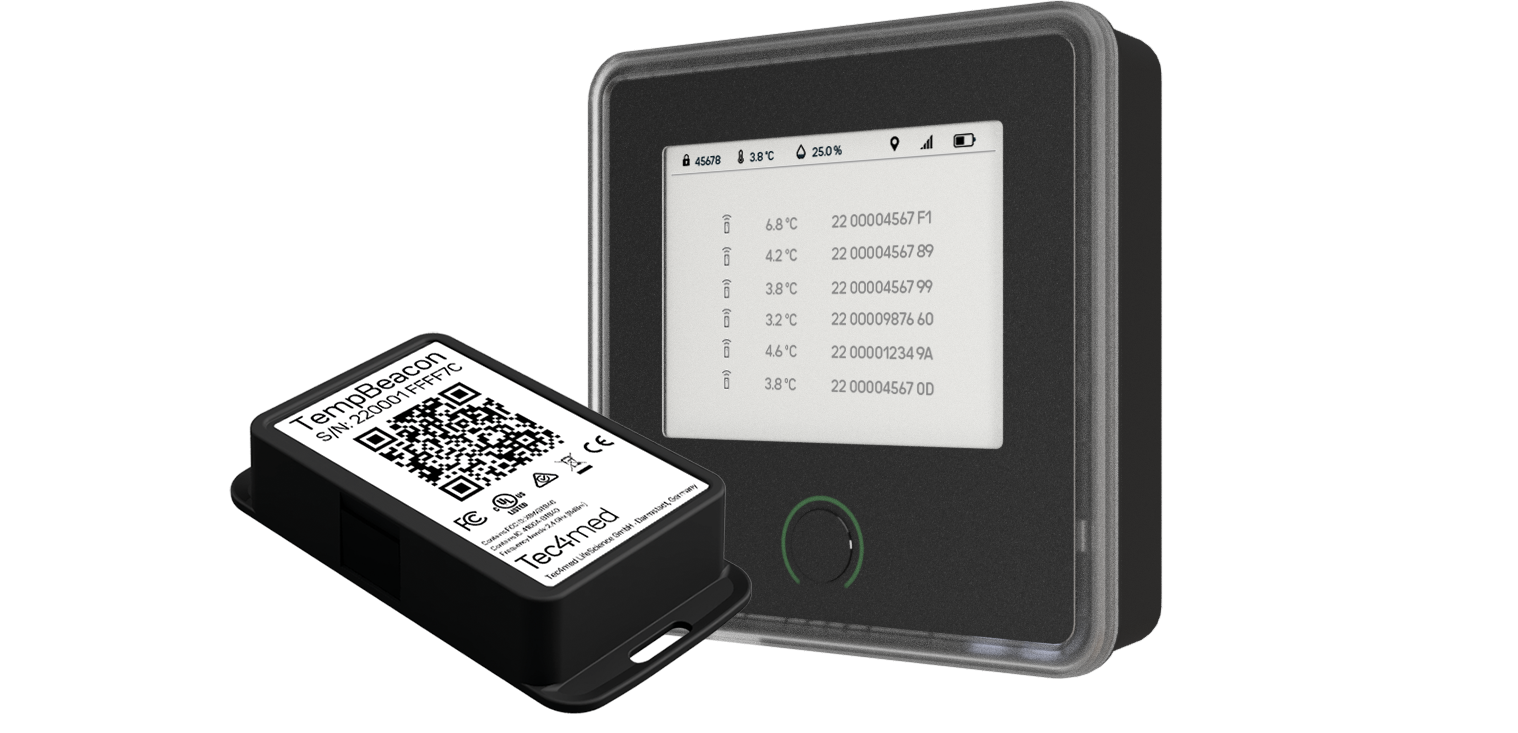 SmartHub Gateway and Beacons
Tracking:
Temperature (-200° to +80°C), humidity, shock, GPS, air pressure)
Automated
data upload to the Cloud
Battery runtime:
up to 1 year
Conformity:
Calibrated for GDP compliance (ISO, NIST, DAkkS)
Tec4Cloud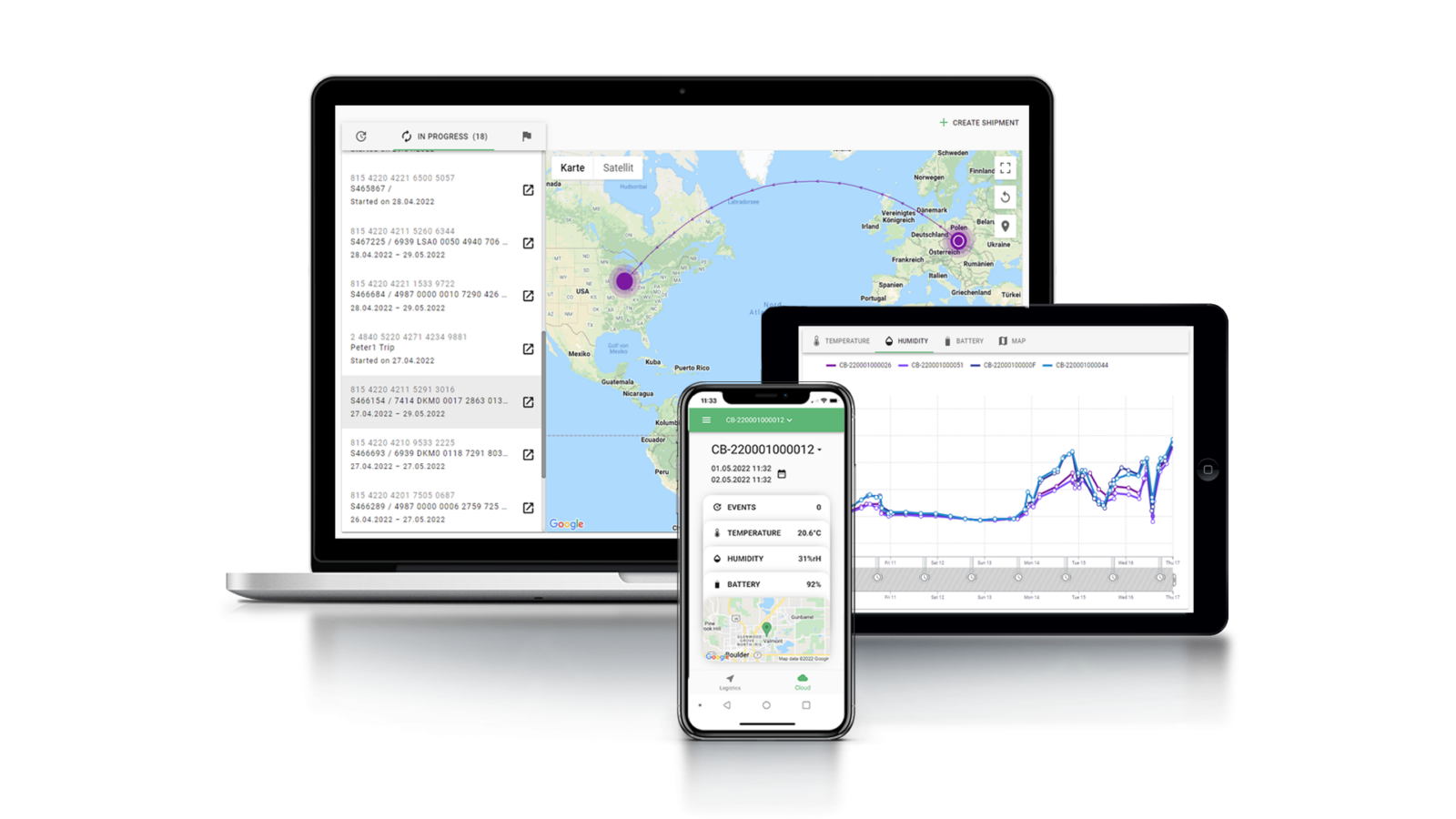 Tec4Cloud
Certification:
21 CFR Part11
Data readout
Of the Beacons
Automated
Alarms, reports, uploads & archive
ThermoShipper
PassiveShipper
Insulation panel
with PCM or dry ice
Temperature:
-78°C | -15 to -25°C | 2 to 8°C | 15 to 25°C
Durability:
Reusable and sustainable
The solution: Tec4med's laboratory temperature monitoring system 
With Tec4med's solutions for laboratory temperature monitoring, you can store and transport patient samples safely and reliably. While maintaining and controlling the temperature thanks to GxP-compliant data loggers, we guarantee the safety of blood, tissue, and smear samples, among others. With the help of the cloud and app, you receive automatic (temperature) protocols and can follow the recorded data live.
The SmartHub serves as a Gateway for data loggers and can be attached to boxes-, pallets-, or a central location in the laboratory. It reads out all data loggers nearby automatically and sends the measured data to the Cloud. E.g. temperature excursions trigger alarms. All Tec4med Beacons include automatic data logging, eliminating the need for manual temperature checks, and creating a compliant wireless monitoring system. Easy to retrieve laboratory freezer monitoring data logs help maintain regulations and ensure compliance.
In order to maintain and document, Tec4Cloud offers regular protocols (PDF format) for your transport of samples, medicines, and chemicals. Beacon data logger and SmartHub (for temperature, humidity, position, and shock) provide these in the Tec4Cloud. You can also track all devices connected to the cloud in real-time at any time via the app or browser or at the SmartHub's display.
Intelligent monitoring while transporting temperature-controlled samples from laboratories
Our reusable passive shippers have been specially developed for the transport of medical products and offer your sensitive goods perfect protection against external influences. Of course, the transport boxes ensure safe compliance with the cold chain, even in summer.
Tec4med's solutions for temperature-controlled laboratory logistics start exactly where the challenges in the cold chain arise in laboratories:
Secure cool boxes, devices for data recording, and cloud software for monitoring and maintaining temperature ranges.