Temperature-controlled transport boxes for your onboard courier service
Transport boxes & data monitoring
Onboard couriers transport time-critical shipments around the world. Increasingly, these include pharmaceuticals, human medical samples, or genetic materials. The Tec4med product portfolio enables safe cold chain planning and organization for onboard couriers and the transport of sensitive biological samples such as cell and gene therapies, stem cells, and other samples in clinical trials. 100% Made in Germany.
Learn more
Secure solutions for your onboard courier service.
Tec4med offers you technical solutions for the transport of passively cooled products and samples in various temperature ranges including dry ice. In addition, we offer active cooling (NelumBox - IATA certified) to ensure peace of mind in case of irregularities and delays in transport. In addition, our tracking & monitoring equipment and software ensure the control of your shipments.
Timely delivery is only possible with perfect monitoring during each stage of the transport. Our real-time monitoring devices (SmartBeacon, NelumBox, Tec4Cloud) actively support your couriers and provide relief during the already demanding transport.
Stand out from the competition and offer your customers the most secure deliveries of temperature-sensitive products. Optimize internal processes simply, efficiently, and cost-effectively and save costs in the long term with Tec4med solutions. Invest in sustainability, reliability, and customer satisfaction.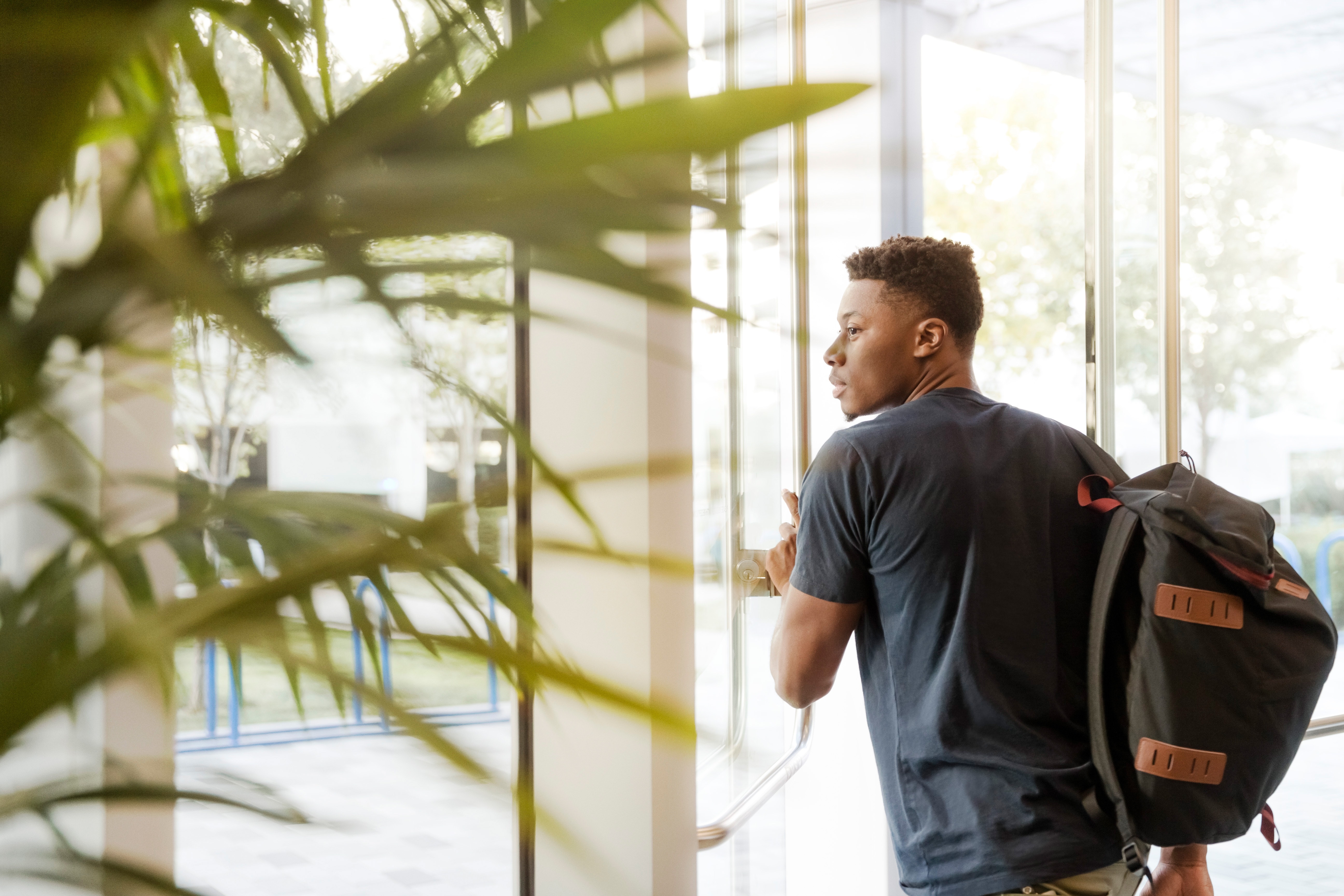 Beacons & Tec4App
SmartBeacon & Tec4App
Readout:
Scan QR-Code / Box label
Automated
Alarms, protocols & archive
Temperature
-200° bis +80° C
Sensor:
humidity, vibrations, GPS
Monitoring & control for onboard courier transports
With the help of the SmartBeacon data logger, you can achieve maximum transparency of your courier transports. The logger allows reliable recording of temperature, humidity, vibrations, and shocks. The SmartBeacon offers you the possibility to record climatic values permanently and/or only when exceeding or falling below defined temperature ranges. Furthermore, manual readout via USB is no longer necessary. Thanks to Bluetooth (BLE) and NFC, the SmartBeacon can be read out at any time, worldwide via the app.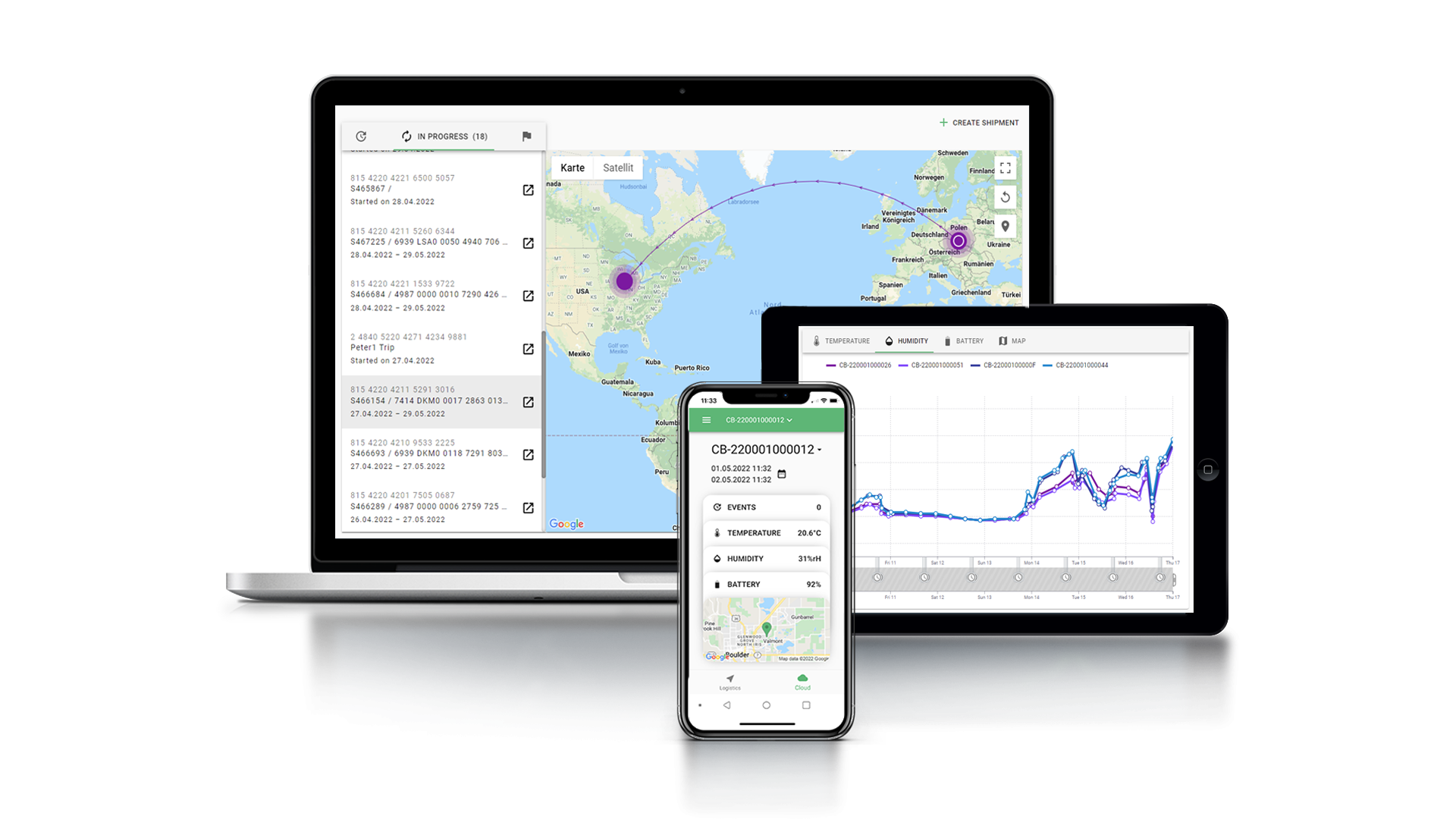 Flexibility
100%
increased
Use a sustainable and safe cooling solution to avoid errors during packaging and preconditioning. Meet all IATA requirements and ensure smooth GDP compliant transport and satisfied customers.
Cube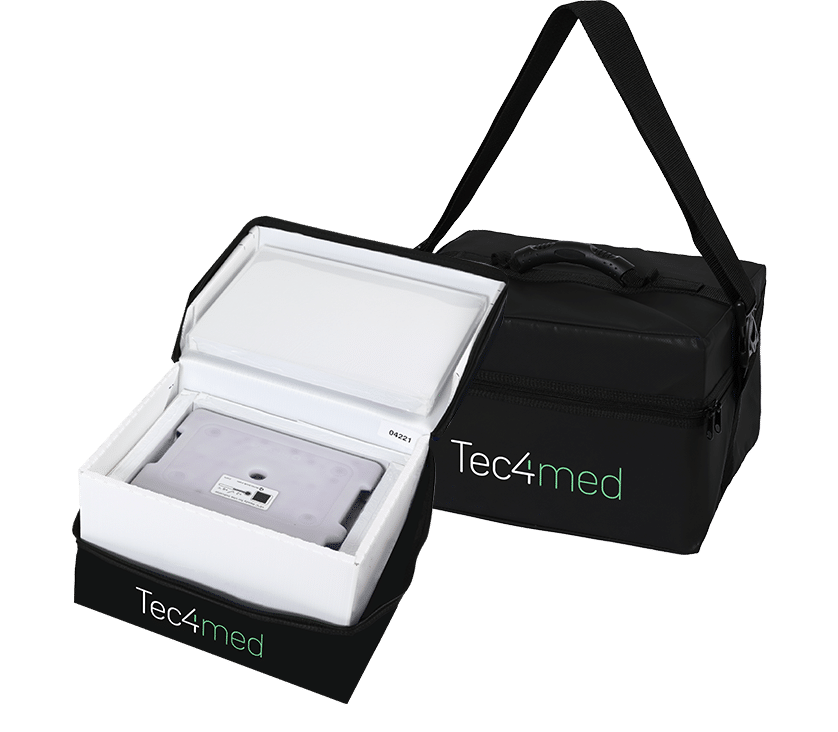 Cube
Function:
Passive Cooling (Dry Ice / PCM)
Specials:
Ideal for hand luggage
ThermoShipper
ThermoShipper
Function:
Passive cooling (dry ice / PCM)
Temperature:
Cold chain down to -80°C
Durability:
Reusable and robust
Quality and compliance is in our DNA
Tec4med Lifescience GmbH is an established company from the Rhein-Main area with headquarters in Darmstadt. With the development of secure monitoring solutions for the pharmaceutical & logistics industry, we offer you supply chain transparency and product safety as well as security and certainty in highly validated, compliant solutions.
From development, to manufacturing, to quality control; all Tec4med products are made in Germany and are developed and manufactured according to the standards DIN EN 13485 and FDA 21 CFR Part 820 as a medical device manufacturer. The security of your data is also guaranteed by the server location in Germany and the latest encryption technology.
We offer every customer a complete training and introduction to the simple use of our products with satisfaction guarantee. In addition, you can contact us at any time with questions or problems via our customer support. Quality is embedded in every single process at Tec4med, while we develop, test and provide you with robust, compliant monitoring solutions.
An individual consultation for your specific application is a matter of course for us, contact us!