Tec4med Cube – Relaxed travel with medication requiring cooling
---
The Cube is a medicine box including cold packs (PCM) and a carrying bag, specially designed for transport in your hand luggage during flights. The box allows you to travel with your refrigerated medications in an uncomplicated and safe way. Order now
Relaxed carrying in hand luggage.
The Cube's special cold packs (PCM) allow cooling in the temperature range between 2° & 8°C. The insulation ensures that your medications do not leave the temperature range and neither get too warm nor freeze.
Thanks to the long runtime of at least 60 hours (in the worst case), you don't have to worry about your medication at any time during the flight. Check the temperature at any time easily via the app on your smartphone by scanning the QR code of the (optional) temperature Beacon.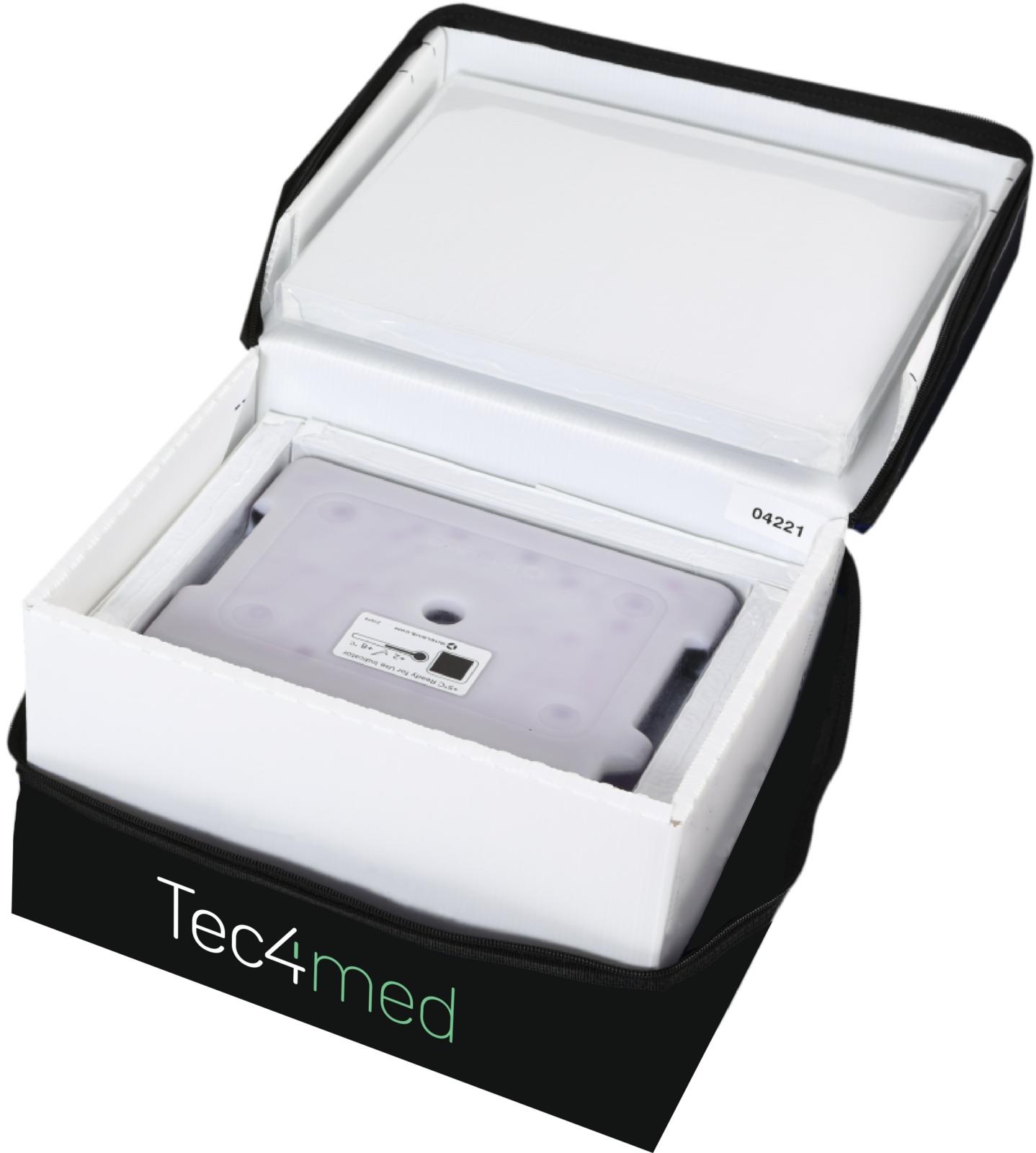 Technical facts
Temperature range
2 - 8°C
Cooling unit
PCM (Phase Change Material)
Data logging (optional)
temperature, humidity, geo-position (TempBeacon)