Real-time
Monitoring for Pharma

Supply Chain Visibility
---
Pharmaceutical cold chain logistics are at an inflection point, seeing significant growth in supply and demand. This growth also translates into higher operational complexity with increasingly tighter regulations and a greater need for
end-to-end control over the real-time monitoring for pharma supply chain
.
Free Consultation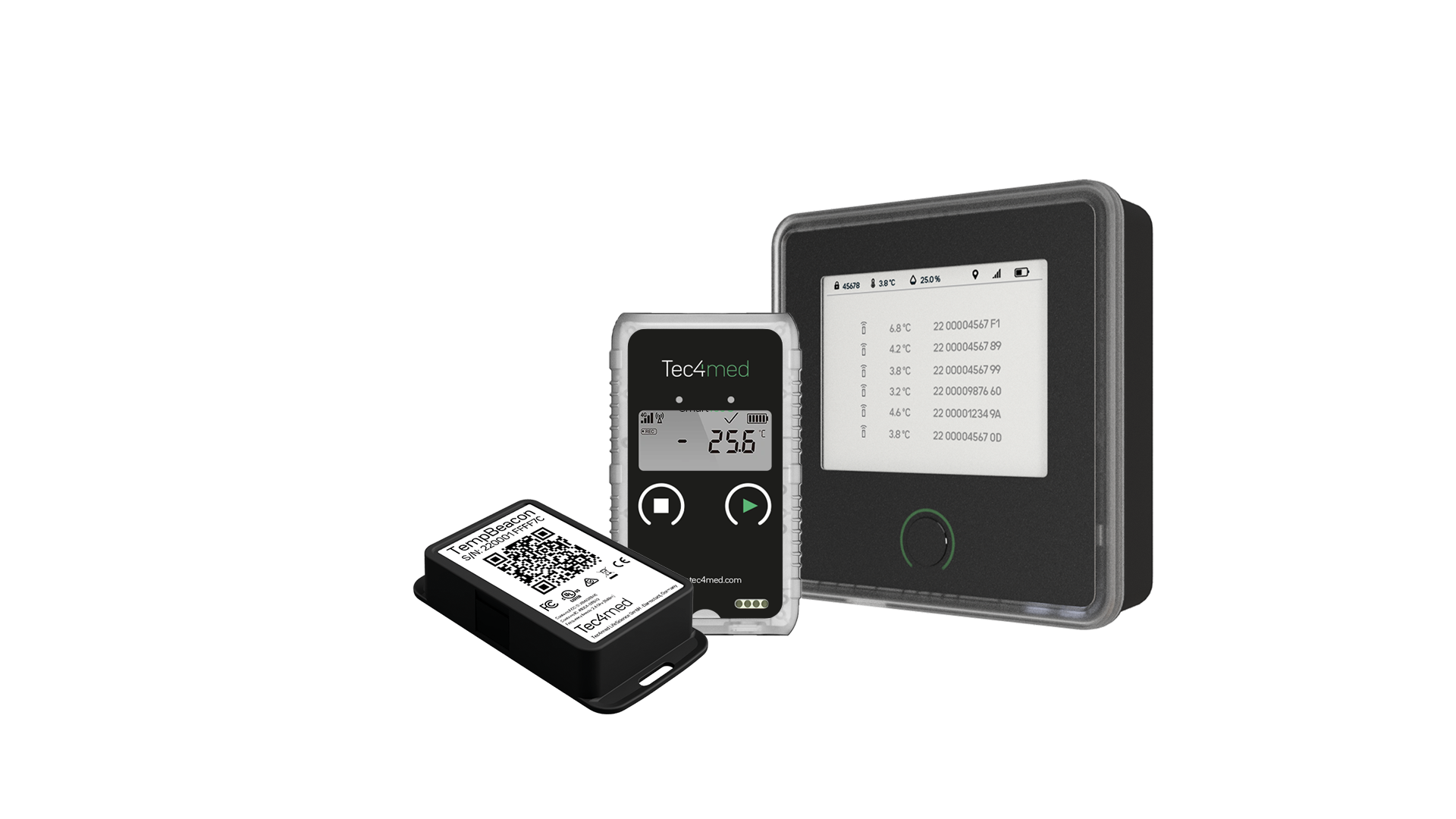 Optimizing time and costs when demands increase
The pharma supply chain ecosystem must adapt quickly to the increasingly regulated and secure environment on top of continuously improving product safety, timely deliveries and cost efficiency. This is why real-time monitoring technologies are key to managing complex processes of guaranteeing cold chain every step of the way – from manufacturing to storage.
Next-generation monitoring solutions like Tec4med's TempBeacon and SmartHub Gateway help tackle several logistics challenges in the pharmaceutical cold chain:
24/7 monitoring in the warehouse and during transport
Immediate alerts to any temperature deviations
Straightforward and exportable data evaluation and analysis
Optimal compliance with regulatory requirements
Low running costs
Real-time Monitoring Temperature Loggers
Tec4med provides user-friendly, flexible, and fully integrated monitoring solutions that help provide seamless cold chain logistics with a reliable audit trail – from warehousing to cryo storage to long-haul and airfreight shipment monitoring.
While regular USB loggers require multi-step handling, Tec4med's data loggers are wireless with automatic data transmission, helping avoid error-prone manual work. Temperature, humidity and shock data is collected using a SmartHub gateway and sent to the cloud in real-time, triggering immediate alarms via SMS and email if temperature excursions occur.
Using our wireless data loggers, you gain end-to-end, around-the-clock visibility into the live conditions in transport and in storage to mitigate the risk of product waste, regulatory violations and possible financial damage.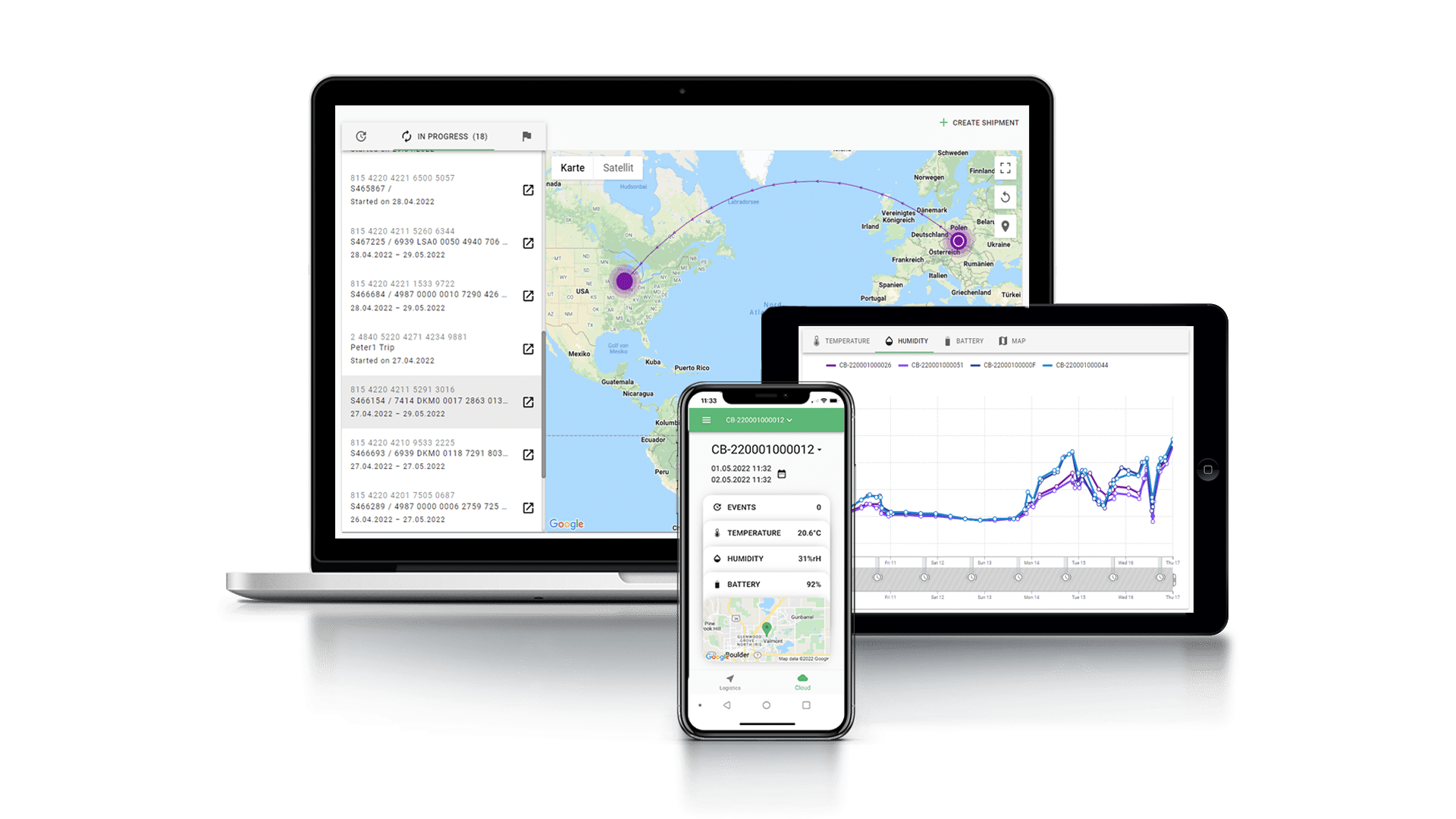 Key benefits
Key benefits
Compliant to pharma
GDP, GMP, GAMP5, ISO17025, FDA 21 CFR Part 11
Fully IATA-compliant
and can be used on aircrafts with no further exceptions
Worldwide data recording
with easy in-app analyses of all sensor data
Risk & cost reduction
through more efficient and safe work processes