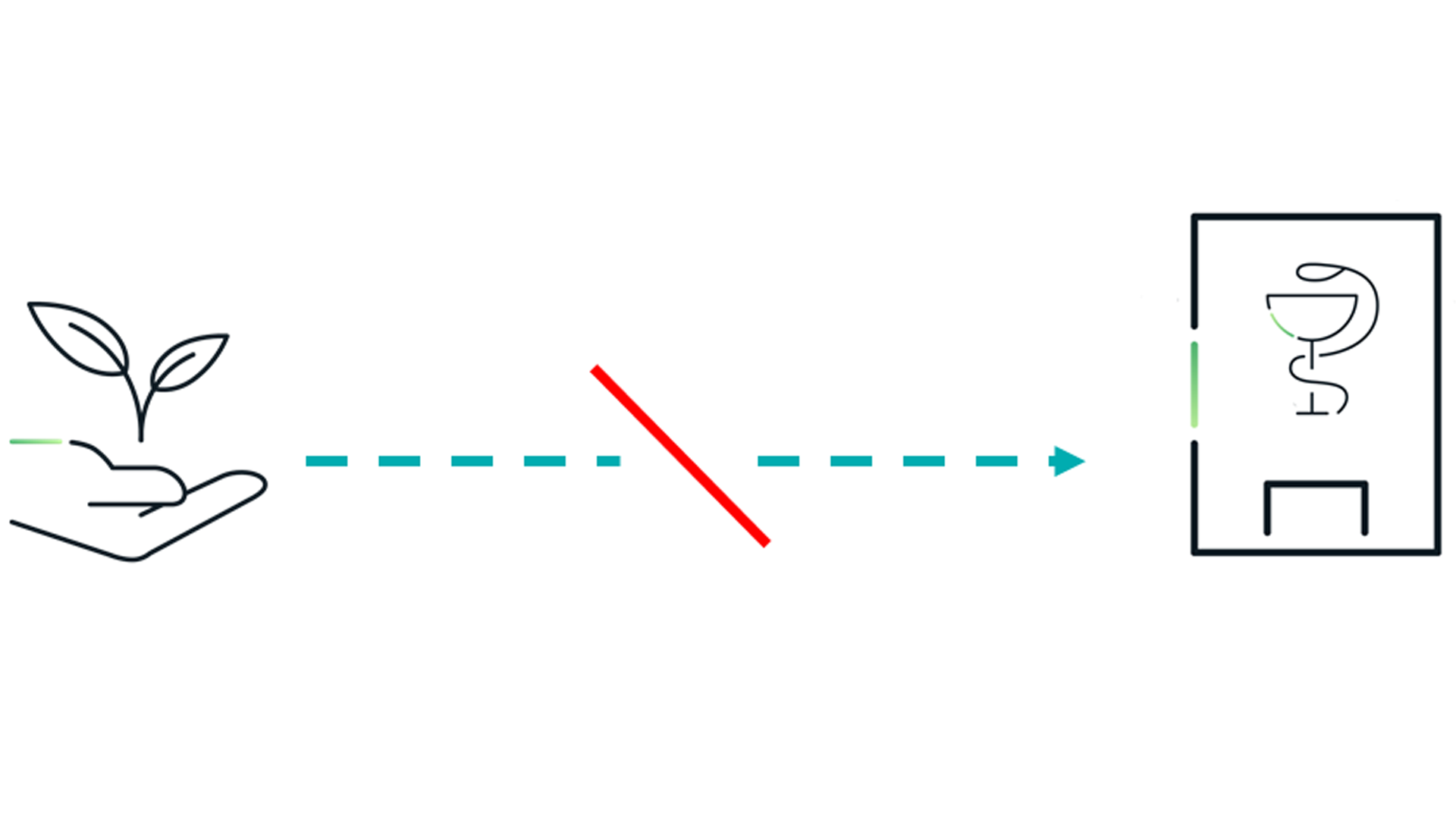 The Challenge
A pharma retailer specialized in medical marijuana and cannabis products faced the challenge of incompletely delivered shipments, which meant not only additional costs but also potential lawsuits and dealing with public authorities. For this reason, they were looking for a real-time tracking solution with integrated GPS-functionality to track down stolen goods, as well as for a way to recognize a manipulation of the payload.
The Solution
Tec4med provides the SmartHub & SmartBeacon solution paired with appropriate multi-use shippers specially designed for the use with SmartHub. With the multi-use shippers made of EPS plastics, an unrecognized manipulation of the parcel is easily preventable, while the SmartHub is locking and tracking the unit as a digital seal in real-time. Thanks to SmartHub's locking functionality, only the retailer and the pharmacists can unlock the box and access the products. During transit, any attempt of manipulation is recognized, and alarms are triggered, while the SmartHub flashes and creates distinct warning sounds, as well as sending a notification to the retailer. 
Besides securing the payload, the retailer is also able to monitor humidity and temperature at all times. By automatically creating and saving transport reports, the Tec4Cloud helps to stay compliant to GDP guidelines.
Furthermore
To further monitor the temperature of the plants before and during the manufacturing process, we are about to implement the SmartHub and SmartBeacon as a real-time monitoring solution for temperature mapping in the warehouse and production line. With the help of the Tec4Cloud, the system thus ensures that the plants do not lose moisture. To monitor the different temperatures throughout the warehouse, SmartHubs will be placed at strategic places. SmartBeacons will be installed next to the commodity to monitor temperature, humidity, and light. Whether the temperature rises or the humidity drops too low, an automatic notification will be sent to inform the warehouse staff just in time. 
SmartHub & SmartBeacon
Bring your logistics and supply chain management to the next level.
The SmartHub introduces a new level of quality to your real-time tracking by digitalizing and automating your supply chain, warehouse, and fleet.
Improved real-time tracking

Automate processes

Fully digitalize supply chains

Access control for safety-relevant shipments

Integration for Tec4Cloud